Judging Committee
---
Art helps to express the imagination in a non-grammatic way that is not tied to the formality of spoken or written language. Art provides a range of forms, symbols and ideas with meanings that are moldable. We have a set of jury members who have established themselves in this field of art.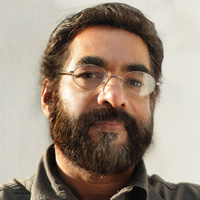 Sri Nemom Pushparaj
Nemom in Trivandrum is the area that popular film director and film art director Nemom Pushparaj originates from. He has been an Art Director for about 84 films, winning himself many national and international awards. He has directed three films and Gourisankaram, released in 2004, was awarded 5 awards by the State Government. He is the current Chairman of the Kerala Lalithakala Academy and was the Chairman of the 13th IFFK Exhibition Committee in 2008. He has conducted 7 solo exhibitions and also participated in several state and national art camps and exhibitions. He has been the Art Editor of the State Institute of Encyclopedia Publications since 1985 and is currently based out of Trivandrum.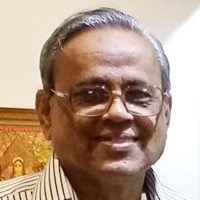 Sri Yusuf
Yusuf hails from the majestic city of Gwalior in Madhya Pradesh. A winner of 18 national and international awards throughout his career, his career began in 1976. He has over 32 solo exhibitions to this day, with various other group events at the national and international level. He collected Folk and Tribal Arts for the Roopankar Museum in Bhopal and is a Member of the Executive Board MP Kala Parishad. He regularly conducts lectures on art at various colleges and organizations. Currently based in Bhopal, his public and private collections attract interest inside the country as well as on a global scale.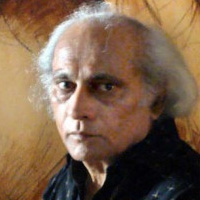 Sri Vrindavan Solanki
Vrindavan Solanki hails from the famous Junagadh area of Gujarat. An artist par excellence, his work demonstrates an intricate play between light and shadows. Drawing from his own experiences and perception of cultures and what makes them unique, his paintings transport the viewer to the exact instance that the canvas depicts. Today, his works can be seen globally in a variety of places including Singapore, Dubai, Hong Kong, Lahore, New York, Mongolia, Mauritius and Kuala Lumpur. Between 1970 and 2009, he has participated and displayed his works in 136 group shows, 47 charity shows and 44 solo shows. He was also the 2008 recipient of the prestigious Lalit Kala Gaurav Puraskar given by the State of Gujarat.
Smt Vipita S. Kapadia
Born in the bustling Mulund area of Mumbai, Vipita S. Kapadia is a highly respected artist, renowned especially for the mesmerizing landscapes she depicts. Broad lines that subtlely indicate a strong feminine force and aesthetically pleasing works are the norms in her productions. She has conducted over 20 solo shows and 58 group shows globally and participated in about 75 art shows, art camps and works. She is a prominent member of famous art galleries and societies like the Jehangir Art Gallery and the Art Artists Centre. She is a recipient of many prestigious awards including the 'Kala Gauva' by the KVO Jain Mahajan.
Sri Johny M L
The historic town of Vaikkom is the birthplace of Johny ML. He is a well-known writer, translator, art historian, art critic, art curator, editor of art magazines, poet and blogger. He has three post-graduate degrees in Art and has worked in many educational institutions as visiting faculty. He has held solo and group exhibitions across the country and has been involved in various projects related to art and its history. An avid literature fan, he has published over 2000 articles to this day and written 6 books on art and nature. He is based out of both Delhi and Trivandrum presently.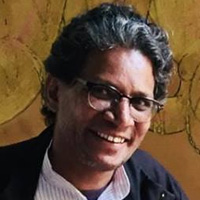 Prof. Suresh K Nair
Suresh K Nair is a native of the northern reaches of quaint Palakkad in Kerala. He completed a five-year diploma in Traditional Mural Painting from the Institute of Mural Painting in Kerala (1994) and would then study Ceramic and Terracotta Mural from Temple University, USA (2006). He has obtained over 10 academic honours between 1990 and 2018 and has conducted 14 solo exhibitions and 23 group exhibitions across India. His performances are unique for their live music, along with a focus on prevalent environmental issues. He regularly conducts seminars across the globe and is currently an Assistant Professor in the Faculty of Visual Arts in Banaras Hindu University in Varanasi.