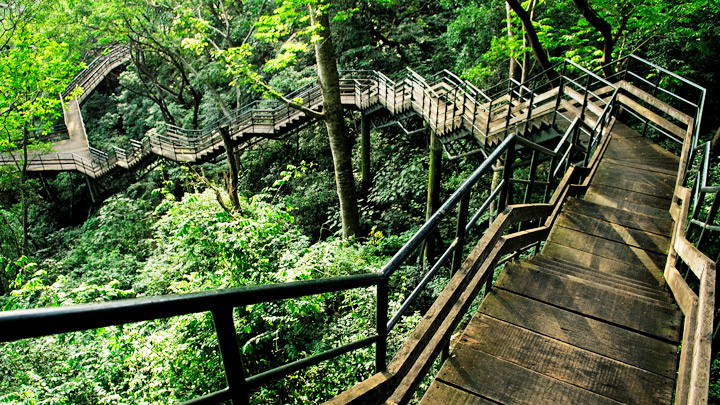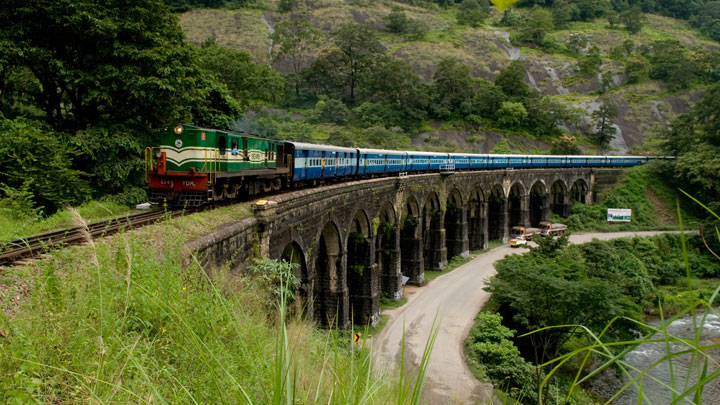 Thenmala, which lies at the conjunction of the Kollam-Shencottah road and the Trivandrum-Shencottah road, boasts of India's first planned Eco-tourism destination. It has 10 Eco-tourism spots that cover the great hill ranges of Trivandrum, Pathanamthitta and Quilon districts. 'Thenmala' translates to 'Honey Hill' and so it is no surprise that high quality honey is exported from this area. The surrounding dense forest is also known for the timber that is in much demand across the country. Its terrain is dotted by forests, rubber and tree plantations and was selected by the World Tourism Organisation as one of the premier eco-friendly projects in the world.
 
Thenmala is located 66 kms to the east of Kollam and is a treasure trove of activities. From boat rides to leisurely walks to even adventure sports like mountain biking and rock climbing, we have you covered on all fronts. The staff is well trained in providing the required help and information at all times. Visits to the Thenmala Dam are open to tourists and the view is renowned all across the area. The sway bridge available at the Leisure Zone is a favourite among children. The winding pathways, boardwalk and sculpture garden are all worth spending an evening at. The deep woods of Thenmala contain specially made tree huts where one can escape into a separate zone in the forest. It is a surreal experience, vouched for by all our visitors.

Visits to Thenmala also include opportunities to observe some very unique spots. The Nakshatravanam, a nursery of trees that are considered sacred to the 27 constellations, has people thronging to it to take home a sapling of the tree related to their own birth star. A visit to the nearby Deer Rehabilitation Centre is a must as various species of deer are bred here. They are released into the forest when the population reaches optimum levels. A boat ride in the majestic Shenduruney Wildlife Sanctuary caps off a memorable trip to Thenmala. The rare flora and fauna on display are truly exquisite and will remain etched in your memory.
 
Information Desk
Thenmala Eco-tourism Promotion Society,
Thenmala Dam Junction,
Thenmala P.O. 691308 Kollam District,
Kerala, India.
Phone:91-475-2344800
E-mail: info@thenmalaecotourism.com
Getting there
Nearest railway station: Shenkottah, about 29 km and Kollam, about 66 km away
Nearest airport: Trivandrum International Airport, about 72 km away
Location
Latitude: 8.960346, Longitude: 77.061836