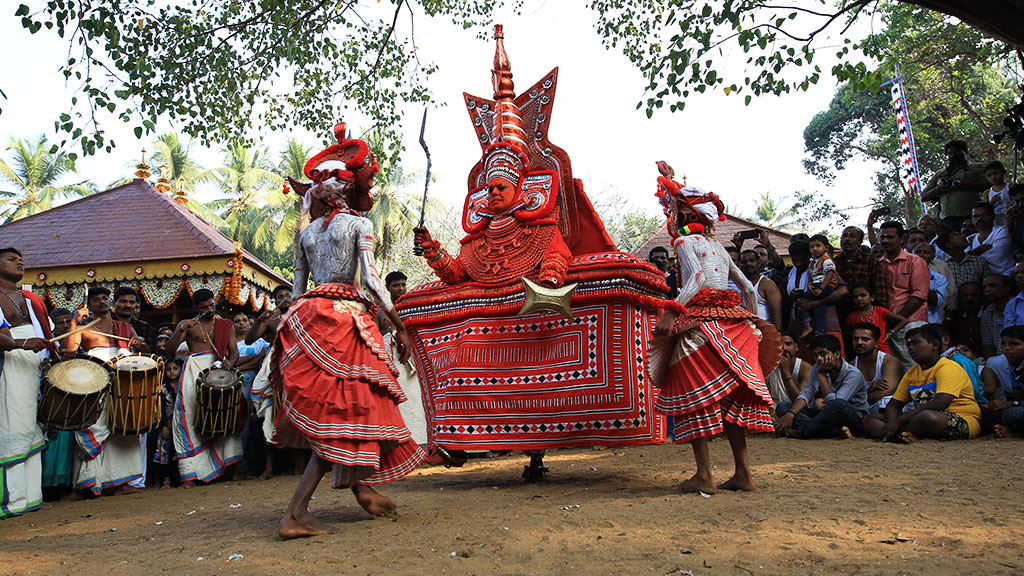 Start date: 14-02-2024
End date: 20-02-2024
Venue: Andalur Kavu
District: Kannur
Believed to have been built by the Sage Parasurama, the fifth incarnation of Lord Vishnu, Andalur Kavu at Dharmmadam village in Kannur district is a renowned Lord Rama temple popular for its annual Theyyam festival called Kaliyattam. 

The Kaliyattam performed here is based on the stories of Epic Ramayana. 

More than 10 Theyyams are performed here during the festival period. Daivathar Theyyam represents Lord Rama, Bappuran Theyyam represents Lord Hanuman and Angakkaran Theyyam represents Lord Lakshmana. 

The festival takes place in the Malayalam month of Kumbham which falls in February-March.
Disclaimer
In Kerala, festival dates are decided in accordance with the Malayalam calendar and the local traditions and customs. We have calculated the festival dates based on these. But there can be changes in the dates according the customs and rituals associated with each place of worship. As such, these should be considered only as approximate dates and have to be confirmed with the local authorities.