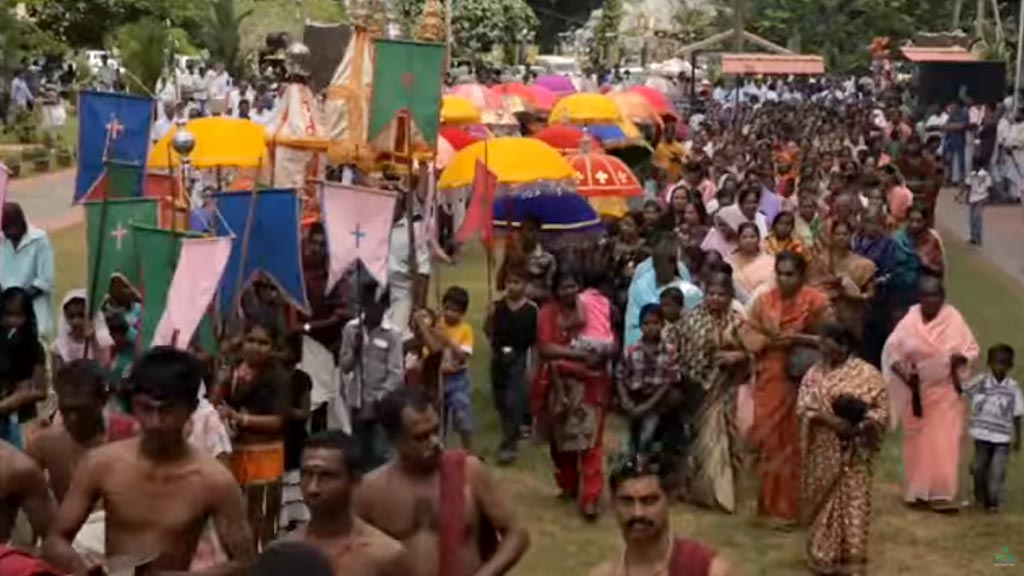 ALERT
Due to COVID-19 pandemic, all the festivals in temples and other events have been suspended for a while.
Venue: Elanji Forane Church
Location: Muvattupuzha
District: Ernakulam
The Feast at the Elanji Forane Church in Kottayam is celebrated with much fervour and is attended by scores of devotees. It includes the feasts of St. Peter and St. Paul, Dershanathirunal of Mother Mary and the Novena of the Apostles. 

History has it that the church which is believed to have been built in the 14th century and dedicated to St. Peter and St. Paul was built as per the order of the then Vadakumcoor King in the land donated by a believer. 

The feasts of St. Peter and St. Paul are celebrated twice a year. They are held on June 28, 29 and on the last Sunday and Monday of November. Devotees from across the state gather for the pious occasion which is marked by special prayers and vibrant processions. 
Getting there
Nearest railway station:
Vaikom, about 15 km 
Nearest airport:
Cochin International Airport, about 60 km
Disclaimer
In Kerala, festival dates are decided in accordance with the Malayalam calendar and the local traditions and customs. We have calculated the festival dates based on these. But there can be changes in the dates according the customs and rituals associated with each place of worship. As such, these should be considered only as approximate dates and have to be confirmed with the local authorities.