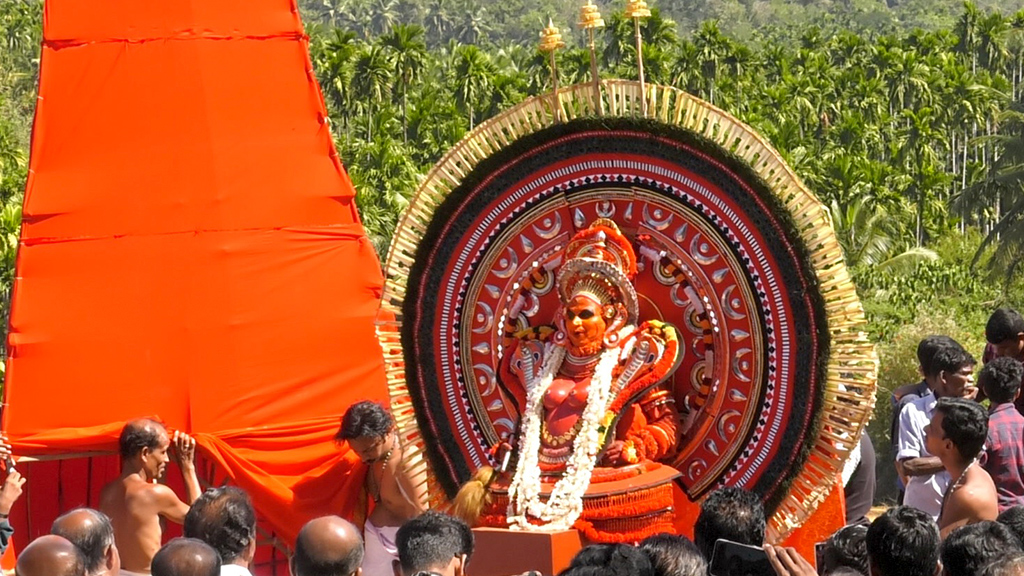 ALERT
Due to COVID-19 pandemic, all the festivals in temples and other events have been suspended for a while.
Venue: Kanathoor Nalvar Bhoothasthanam
Location: Kasaragod
District: Kasaragod
For all who love the grandeur and opulence of Theyyam, the Kanathoor Nalvar Bhoothasthanam will be the ultimate experience. Providing a platform theyyams to perform together, it is held in the month of December. This prominent Theyyam festival of the Kanathoor village in Kasaragod, stages the Theyyam of the mother deity as the foremost one. The costumes and paintings of the body remind one of an outburst of colours. The visual splendour and the exhilarating music are sure to put all onlookers into a pleasant trance. 
Disclaimer
In Kerala, festival dates are decided in accordance with the Malayalam calendar and the local traditions and customs. We have calculated the festival dates based on these. But there can be changes in the dates according the customs and rituals associated with each place of worship. As such, these should be considered only as approximate dates and have to be confirmed with the local authorities.