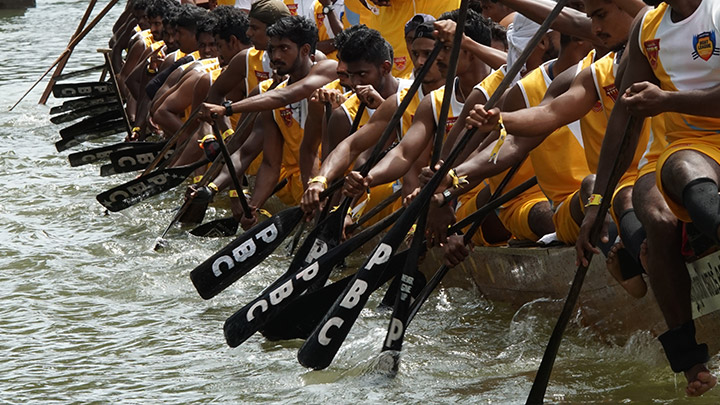 Venue: Kottappuram
Location: Kottappuram
District: Thrissur
The much-awaited water carnival in central Kerala, Kottappuram boat race, is scheduled to be held on 12 October 2019 at Kottappuram in Thrissur district.
The boat race that had been conducted for 26 years by the State Tourism department was cancelled a few times due to some financial strains and technical difficulties. But last year, regaining its lost spirit and splendor, the race was once again conducted as part of the Onam celebrations. This year, the race is organized as a part of the Champions Boat league (CBL).
Another attraction is that the water carnival is held around the premises of the Muziris heritage project.
For more details, visit: https://www.championsboatleague.in
Getting there
Nearest railway station:
Thrissur, around 24 kms away
Disclaimer
In Kerala, festival dates are decided in accordance with the Malayalam calendar and the local traditions and customs. We have calculated the festival dates based on these. But there can be changes in the dates according the customs and rituals associated with each place of worship. As such, these should be considered only as approximate dates and have to be confirmed with the local authorities.