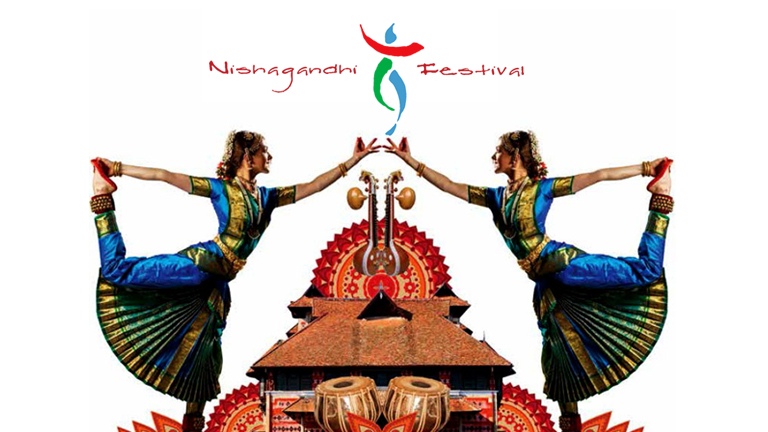 ALERT
Due to COVID-19 pandemic, all the festivals in temples and other events have been suspended for a while.
Venue: Nishagandhi Auditorium
Location: Museum Junction
District: Thiruvananthapuram
The Nishagandhi festival, conducted by Kerala is a seven-day cultural fiesta is held in the Nishagandhi Auditorium, in the majestic premises of the lush green Kanakakkunnu Palace in the heart of Thiruvananthapuram. Seven fascinating evenings, marked by different genres of dance is destined to have the audience captivated.
The Nishagandhi festival is a grand occasion for art lovers in Kerala to get familiar with some of the best and upcoming talents in India and also to enjoy the magical performances of masters. Odissi, Kathak, Bharatanatyam, Manipuri, Mohiniyattam, and Kuchipudi are some of the dance forms staged regularly as part of the festival. Besides, a Kathakali fest will also be conducted inside the Palace. 
Entry is free. 
Getting there
Nearest railway station:
Trivandrum, about 2 kilometer away.
Nearest airport:
Trivandrum International Airport, about 6kms  away.
Disclaimer
In Kerala, festival dates are decided in accordance with the Malayalam calendar and the local traditions and customs. We have calculated the festival dates based on these. But there can be changes in the dates according the customs and rituals associated with each place of worship. As such, these should be considered only as approximate dates and have to be confirmed with the local authorities.