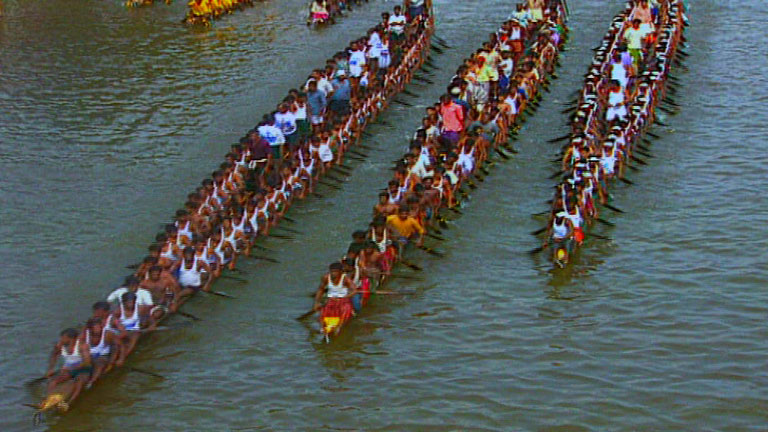 Venue: Payippad backwaters
Location: Alappuzha
District: Alappuzha
Legend has it that residents of a remote village were once instructed to approach a whirlpool in a vision. On reaching the location in Kayamkulam Lake, they discovered a beautiful idol of the Hindu deity, Sree Subramanya. Today, among the many boat races that grace the waters across God's Own Country, the Payippad Boat Race is among the most anticipated. Held on the Payippad River in Alappuzha, it commemorates the installation of the idol at the Subramanya Swamy Temple. It has among the highest volume of boat races in the entire State and is a truly joyous and vibrant event.
Getting there
Nearest railway station:
Harippad, about 5 km
Nearest airport:
Cochin International Airport, about 85 km from Alappuzha 
Disclaimer
In Kerala, festival dates are decided in accordance with the Malayalam calendar and the local traditions and customs. We have calculated the festival dates based on these. But there can be changes in the dates according the customs and rituals associated with each place of worship. As such, these should be considered only as approximate dates and have to be confirmed with the local authorities.