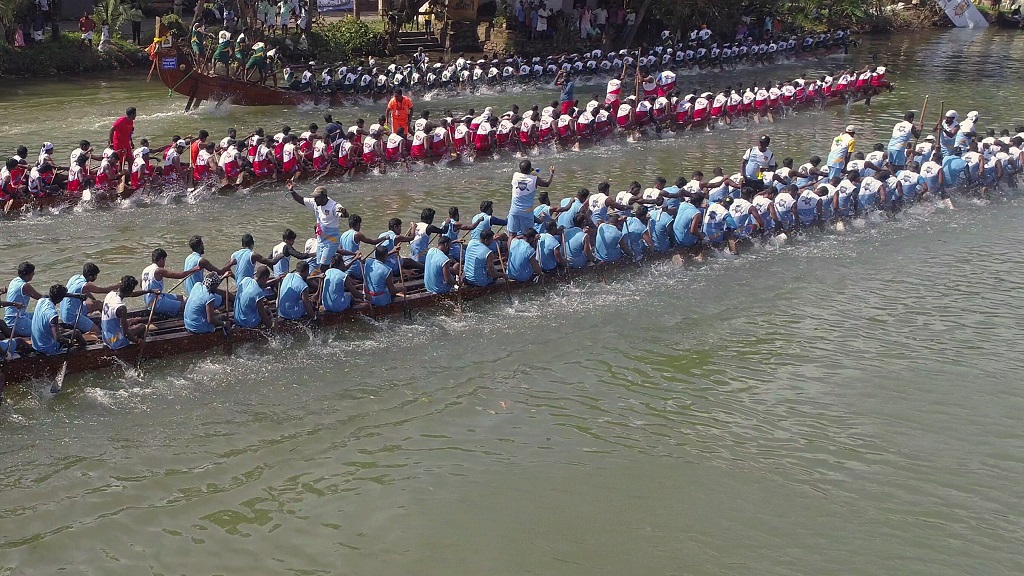 Venue: Biyam Kayyal, Ponnani
Location: Ponnani
District: Malappuram
The Ponnani boat race will be conducted on 19 October 2019, at Biyyam Lake in Ponnani, as part of Champions Boat League 2019. Thousands throng these backwaters to witness this oldest and celebrated tradition of Kerala. The site is also a popular tourist destination as boat races have been conducted here occasionally. A permanent pavilion has been constructed here for spectators to revel in these enthralling water carnivals.
Getting there
Nearest railway station:
Kuttippuram, about 15 km
Nearest airport:
Calicut International Airport, about 41 km
Disclaimer
In Kerala, festival dates are decided in accordance with the Malayalam calendar and the local traditions and customs. We have calculated the festival dates based on these. But there can be changes in the dates according the customs and rituals associated with each place of worship. As such, these should be considered only as approximate dates and have to be confirmed with the local authorities.