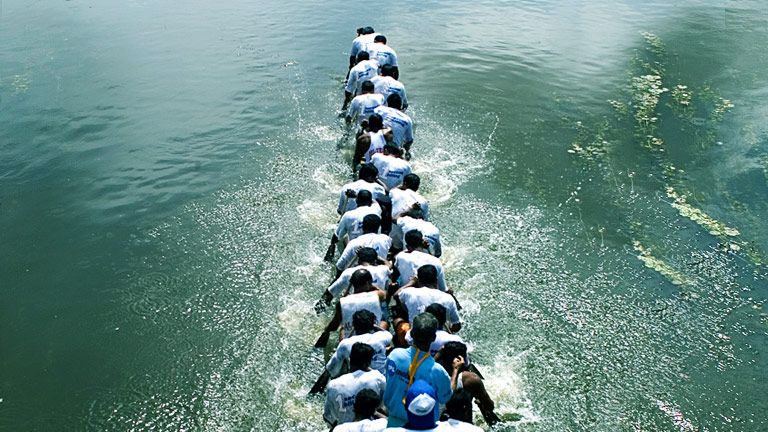 Venue: Ashtamudi Backwaters
Location: Kollam
District: Kollam
One of the most celebrated and famous snake boat races in Kerala, the President's Trophy Boat Race is a spectacular event held in November. The calm waters of the Ashtamudi Lake become a racecourse when the majestic snake boats slice through the waters to lay claim for the prized trophy. The oarsmen striking their oars in unison to the high-pitched chants of boat songs and propelling their boats to the finish line is a spectacular sight. Thousands throng the banks of the lake, egging on the rowers and thereby joining in the frenzy.
The race starts from the water column near Thevally Palace and the finishing point is at the houseboat terminal. The Track for the race is the 1250 m stretch of water body between these two points. Watching this water regatta in its full spirit will surely be a feast for your eyes and ears.
Disclaimer
In Kerala, festival dates are decided in accordance with the Malayalam calendar and the local traditions and customs. We have calculated the festival dates based on these. But there can be changes in the dates according the customs and rituals associated with each place of worship. As such, these should be considered only as approximate dates and have to be confirmed with the local authorities.