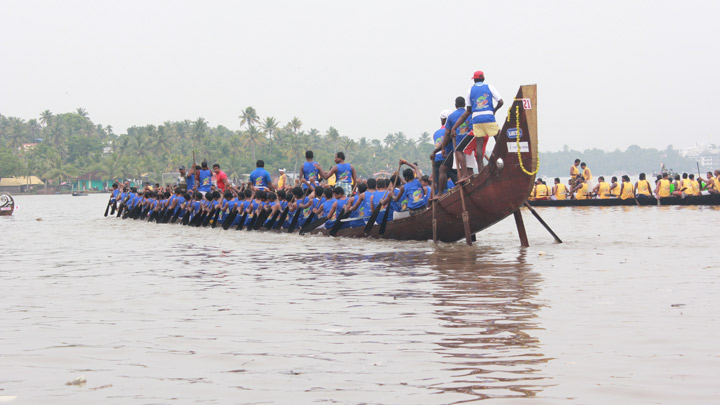 District: Alappuzha

Rajiv Gandhi Boat Race at Pulinkunnu, Alappuzha. The event is a memorial to the former prime minister. Festival highlights: Colourful water procession Water floats Boat races.
Getting there
Nearest railway station:
Kayamkulam, about 5 km away.
Nearest airport:
Cochin International Airport, about 85 km from Alappuzha.
Disclaimer
In Kerala, festival dates are decided in accordance with the Malayalam calendar and the local traditions and customs. We have calculated the festival dates based on these. But there can be changes in the dates according the customs and rituals associated with each place of worship. As such, these should be considered only as approximate dates and have to be confirmed with the local authorities.