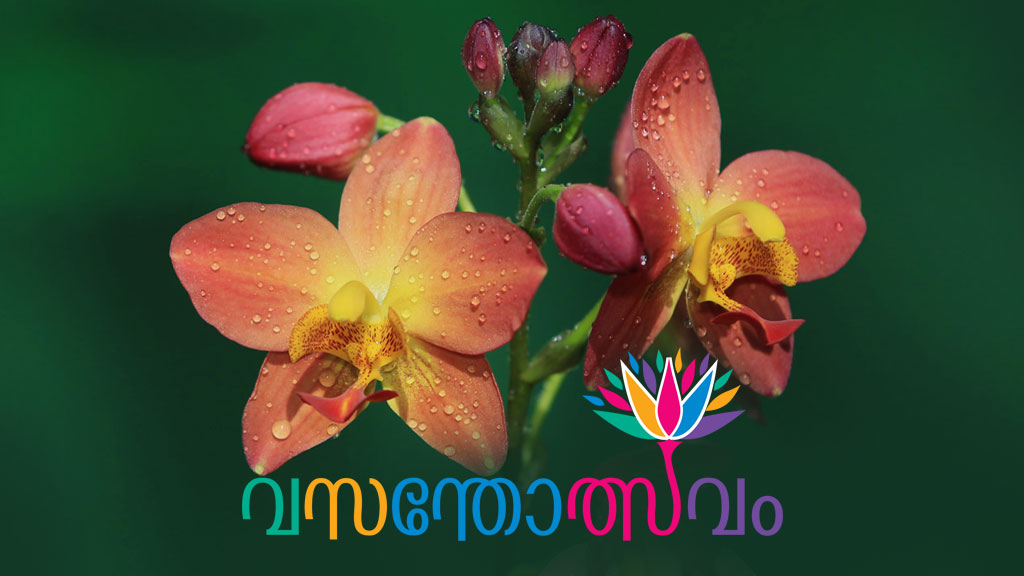 ALERT
Due to COVID-19 pandemic, all the festivals in temples and other events have been suspended for a while.
Venue: Kanakakkunnu Palace
Location: Museum Junction
District: Thiruvananthapuram
Vasantholsavam, a visual bonanza, is being organised at Kanakakkunnu Palace under the auspices of Kerala Tourism from 21 December 2019 - 3 January 2020 for tourists and local residents. The government has decided to make this festival a regular event for the coming years at the same venue on the same dates. Flower shows, exhibition cum sale of agricultural produces, an exhibition of rare herbs and medicinal plants, food festivals, direct experiences of tribal lifestyle, artforms etc., will be organised as part of the festival. Vasantholsavam will be staged in and around Kanakakkunnu Palace and the Nishagandhi and Sooryakanthi auditoriums.
For more details, https://www.vasantholsavamkerala.org/
Getting there
Nearest railway station:
Trivandrum Central, about 2 kms
Nearest airport:
Trivandrum International Airport, about 6 kms
Disclaimer
In Kerala, festival dates are decided in accordance with the Malayalam calendar and the local traditions and customs. We have calculated the festival dates based on these. But there can be changes in the dates according the customs and rituals associated with each place of worship. As such, these should be considered only as approximate dates and have to be confirmed with the local authorities.