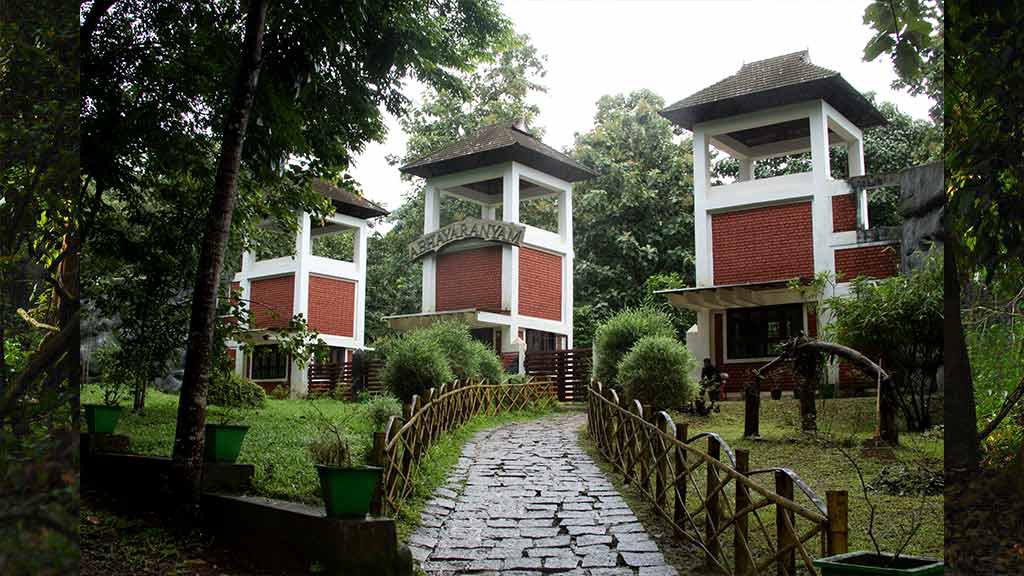 Abhayaranyam Eco-Tourism – A Wild Abode
A few kilometres away from Kaprikad village in Ernakulam district lies Abhayaranyam, a home for the homeless wild. This nature rehabilitation centre for orphaned wildlife is a wonderful picturesque destination to add to your bucket list!
Nestled on the banks of the serene Periyar River, Abhayaranyam welcomes hordes of tourists who visit the place every year with great travel experiences. The wild beauties relishing in their natural habitat, set up specially for them, is sure to catch your attention.
Kodanad Elephant Training Centre, one of the largest elephant training centres in Kerala situated inside the Abhayaranyam premises let you spend some quality time in the company of the giant tuskers and watch the activities involved in their daily life.
For those smitten with the playful jumbos, a patch of wilderness also awaits you here! Saunter through the green landscapes of Abhayaranyam and get lost in its wilderness.
Besides the pretty jumbos, a wide range of animals and birds were also added later, developing it into a mini zoo. Currently, numerous varieties of deers, magnificent tuskers, and a smorgasbord of birdies can be seen here roaming freely.
A visit to Abhayaranyam is a double delight for the travelers, for its awe-struck sights and adventurous trekking trails. The place offers trekking options to Panamkuzhi Ecotourism located near Perumbavoor in Ernakulam, a mahogany plantation, bathing ghat in Periyar, tree houses, bamboo hut and many more choices.
Entry tickets taken from Abhayaranyam can be used to visit this place.
Monday holiday
For more details:
Contact
Divisional Forest Officer,
Malayattoor Forest Division,
Kodanad, Ernakulam
Ph: +91 484 2649052