Responsible Tourism Bags Gold Award in WTM 2018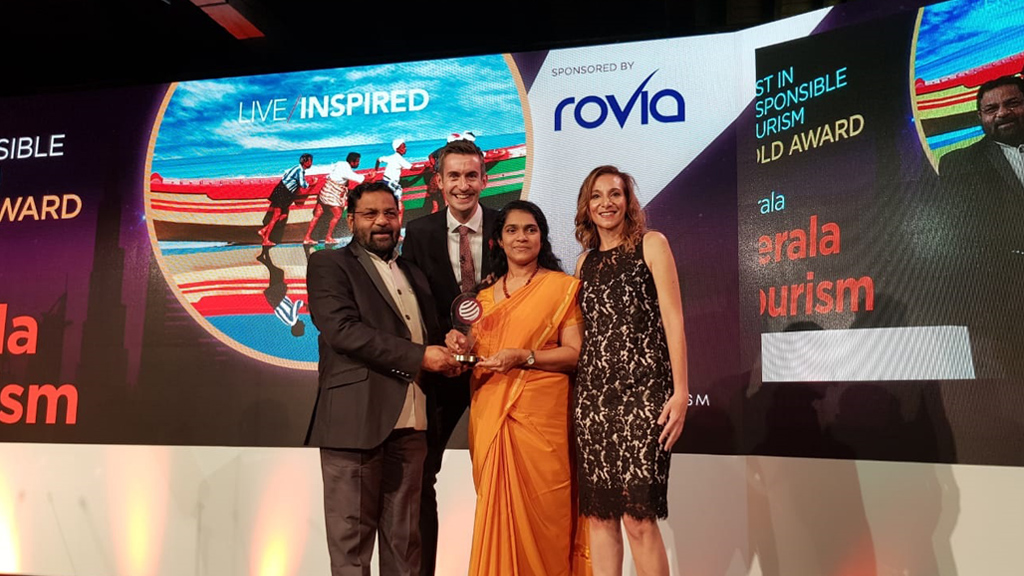 Yet another golden feather in the cap of the Responsible Tourism (RT) Mission. Kerala Tourism bagged the Best in Responsible Tourism in the World Gold Award in the World Travel Mart (WTM) held in London. Kerala is receiving this prestigious award for the second consecutive year for its Responsible Tourism initiatives.
The jury mentioned that RT Kerala gained this award through its disciplined tourism initiatives to make a better livelihood for the local communities, protecting traditional artisans and art through tour packages and spreading eco-friendly tourism and tourism products.
Mr. Kadampally Surendran, Minister for Tourism, Kerala said, "RT Kerala received this award for its initiatives that support the local communities and RT needs to be appreciated for this".
"This award will help to implement the Responsible Tourism Mission initiatives in Kerala better", said, Mr. Bala Kiran IAS, Director, Kerala Tourism.
Mr. Kadampally Surendran, Minister for Tourism and Ms. Rani George IAS, Secretary Kerala Tourism received the award at the World Travel Mart held in London.