Iringal is a beautiful little village near Vadakara in Kozhikode has a special place in the history of Kerala. We are inviting you to Iringal. History encounters you in lots of ways at Iringal. It might come to you as a whiff of a war fought in the bygone era, the renowned resistance of Kunjali Marakkar against the Portuguese, or it might resound in your tympanum as the squall of the ghosts of giant granites, splintered ruthlessly by gunpowder. 
Besides history, the place is also known as the hub of traditional craftsmanship. It is Sargaalaya, the Kerala Arts and Crafts village at Iringal in Kerala, an initiative of the Department of Tourism, Government of Kerala. It is an exclusive place in Kerala where one can not only pick a product fashioned by the traditional artisans but also learn one or two lessons in the subtleties of craft-making. Conceptualized as a tourist destination, Sargaalaya was developed and implemented on the Responsible Tourism model.
Put up on a sprawling 20-acre land on the shores of the Moorad River at Iringal in Kozhikode, the craft village has 60 stalls housed in beautiful cottages that are environment-friendly and ethnic in design. The management of the village is vested in the hands of the Uralungal Labour Contract Cooperative Society (ULCCS).
Iringal village in Kozhikode connects to other parts through Vatakara city on the west and Kuttiady town on the east. National highway No.66 passes through Iringal. The nearest airports are at Kannur and Kozhikode. The nearest railway station is at Vatakara.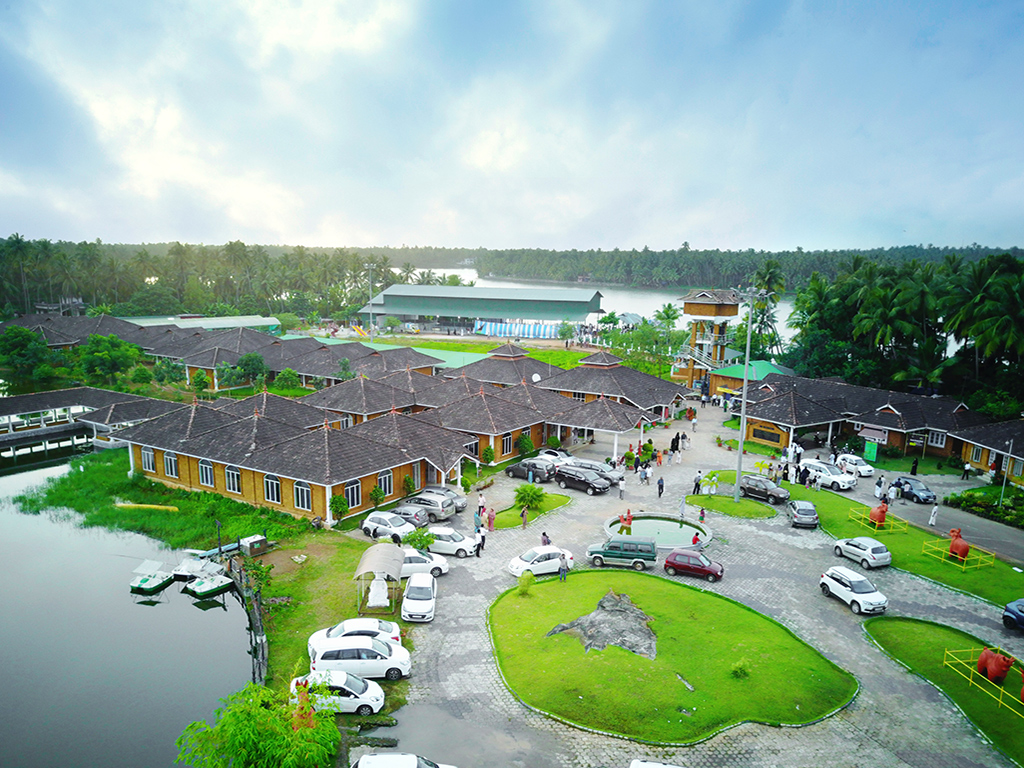 Attraction
• Kappad Beach, about 30 kms away
• Kunjali Marakkar Museum, about 2 km away
• Lokanarkavu Temple, about 9 kms away
• Mahe, about 18 kms away
• Thalassery Fort, about 27 kms away
• Vadakara Sand Banks, about 8 kms away
• Kolavi Beach, about 2 kms away
• Velliyamkallu, about 17 kms away
Things to do
• Craft tour
• Handicraft shopping
• Historic tour to Kunjali Marakkar Museum
• Village life experience
Location
Near by Locations