Chembra Peak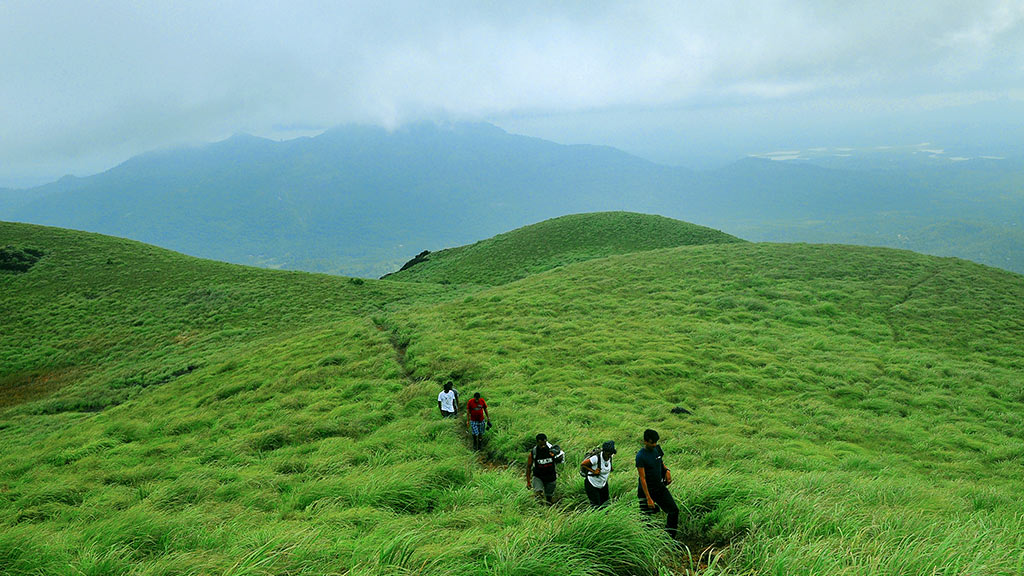 You might have seen the mesmerizing picture more than a dozen times splashed over many an online travel sites. And you wondered where this heavenly place is – a heart-shaped lake reflecting cumulous clouds scudding across a blue sky that is Chembra. If daytime were this stunning, what would be its nights like when millions of stars and a bright moon saunter out to regard themselves on its motionless heart-shaped water!

Some of you might already have put it high on your bucket list of places you'd visit before you leave this planet! Your only worry would be the expense it might cause you. Here's sweet music for your ears!
Right in Wayanad in Northern Kerala, up the peak of Chembra, some 2100mts above sea level. People call the pond 'hridayasarassu' – heart-shaped pond.'   The trek uphill takes more than three hours. If it is a clear day one can see the towns of Kalpetta and Vythiri from the peak.
Flora and fauna 
Students, scientists, and travelers, all visit the place blessed with a rich fauna and flora. You'd see how excited a nature lover gets when he sees the rich varieties of butterflies, damselflies, and frogs, which conspire to this place a paradise on earth.

Where
Chembra, part of Wayanad hills in the Western Ghats is located near the town of Meppadi, which is 8 kms south of Kalpetta.