Idukki Wildlife Sanctuary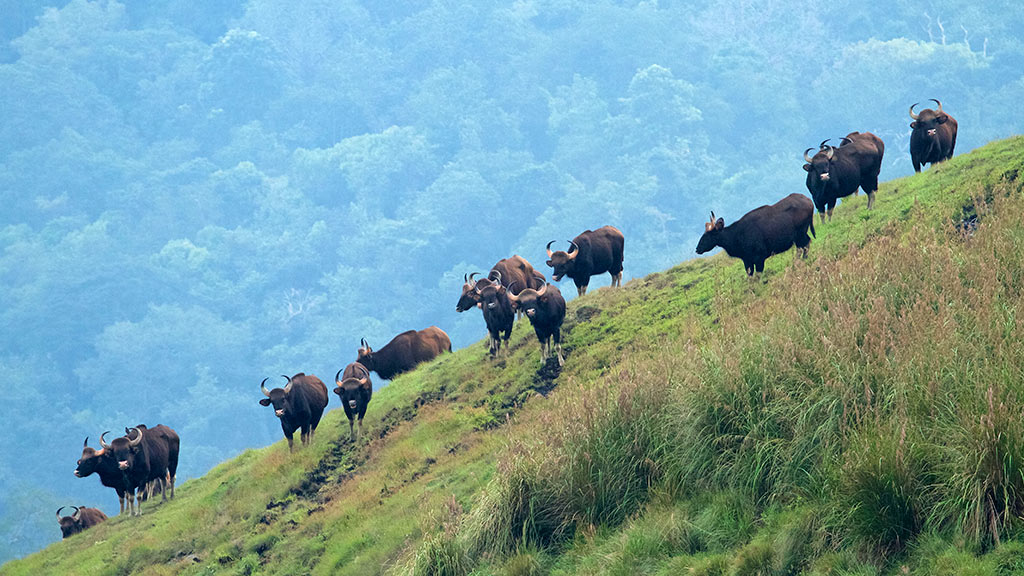 Idukki Wildlife Sanctuary was established in 1984 covering 77 square kilometers of forests surrounding the Idukki Arch Dam. The ecotourism activities initiated by the forest department provide opportunities to the ones who want to explore what is beyond the surface of the wild, as seen from a boat. 
Idukki dam, the first hydroelectric project of the state not only powers up Kerala with energy, it also offers great travel experiences to hordes of tourists who visit the site every year. What first catches your attention in this slice of heaven are the wooded mountains that majestically rise up beyond the lake. The Kuravan and Kurathi hills across which the dam was built still regale the traveller with the mythic story of a couple who were cursed and turned into stones.
The beautiful lake sprawling some 33 square kilometers of area glistens in the first light of morning. A touch of mist still hovers over the lake adamantly amidst the sun. Perhaps a boat cruise on the lake is the perfect way to begin your day in the lake. As you skate around the waters, spectacular views of the extensive forests on the shores of the lake unfold to catch your attention. If the woods on the banks could be this enthralling what would be its inside like, you wonder.
Where
Idukki Wildlife Sanctuary, located at about 40 kms from Thodupuzha is on the banks of the Idukki arch dam lake.