Kottur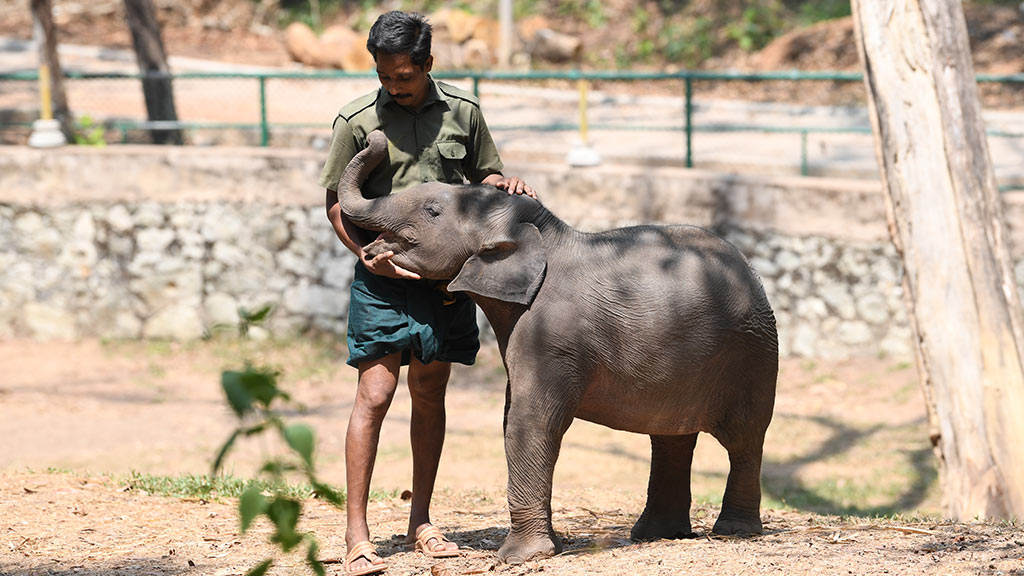 The mahouts try their best to get the calf to the waters, but it refuses, for it is in a playful mood today, shaking its head, pulling away from the river with as much might as it can. Finally when they coax it into the river for the bath, you'd not help laughing seeing the way it splashes around water drenching those men in it. If you are the kind of person who loves elephants and wants to see them in a wild haven designed for them, come to Kappukad in Kottur, where there is an elephant rehabilitation centre.

Sit on its banks, savour the beauty of the river where the big animals are scrubbed clean every morning by the mahouts. Then you wonder what the foliage on the other side of the bank could be hiding.
Even though it is easy access for the urban tourists from Trivandrum, Kottur elephant rehabilitation centre, nestled in the foothills of the Western Ghats, retains its serenity.