Nadapuram Mudi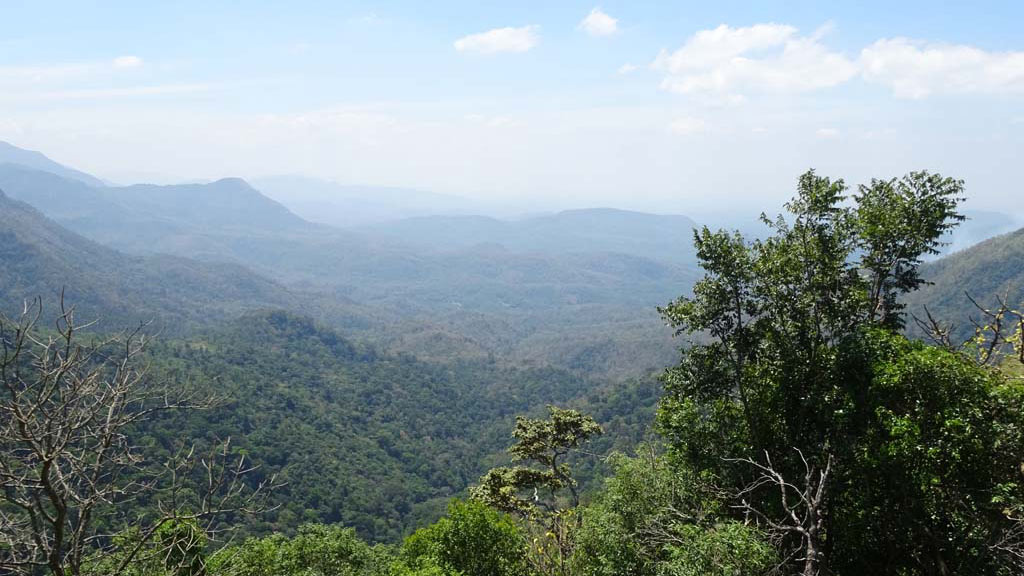 In a place like Kerala, with its huge density of population, one would assume that all the pretty places where you can get a breather have already been explored and crowded out with tourists. Far from true.

Like those precious gems hidden away under the ocean and upon the mountains, some of the beautiful places in the state are still stashed away in deep folds of nature, and you'd have to walk a bit of ground to get to it. One such place is the crest of a mountain where three different districts, Kannur, Kozhikode, and Wayanad meet – welcome to Nadapuram Mudi
Why the name
Up a mountain, you trek all day to get to its top, and once you reach there, you laze on some tree shade until sundown relishing vast panoramic sights all around. If you peer through the shimmering air, your eyes will make out a mosque far below – the Nadapuram mosque. No question on how this mountain got its name – Nadapuram Mudi (Mudi means peak).
The less known beauty
Even locals who live near the base of the trek ask you in wonder whether you're sure the place you ask them is up in this mountain. In old times, people used to climb it for destinations far away but as roads that skirt hills developed, they abandoned the mountain path for good. And in their absence, as the mountain was forlorn, forest grew, thick and fast, the place that once provided stunning views for the traveller relapsed to an eerie solitude.