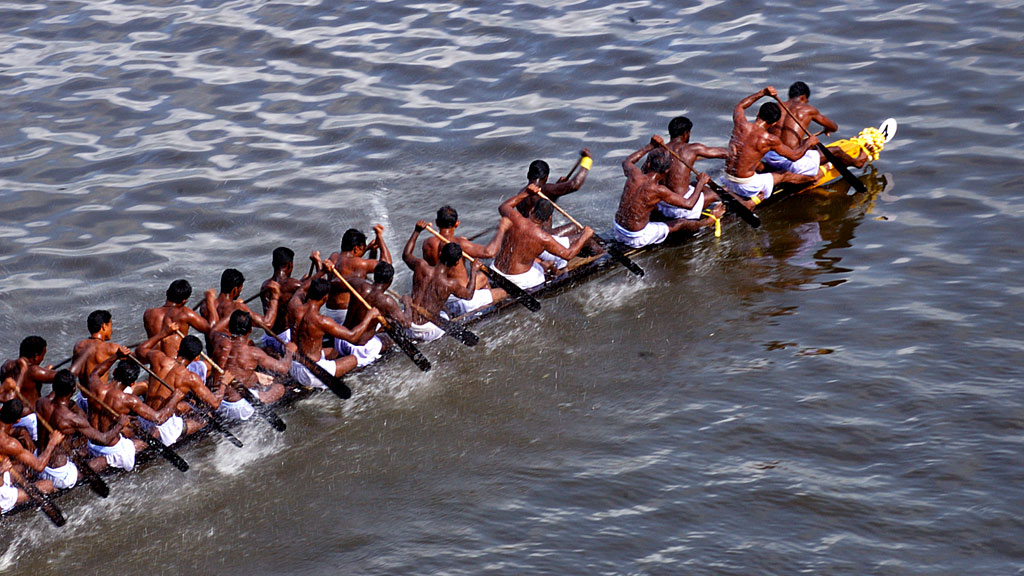 Venue: Muvatupuzha River, Piravam
Location: Piravam
District: Ernakulam
The Piravam boat race is scheduled to be held on 28 September 2019, in the Muvatupuzha River at Piravam in Ernakulam district.
The race, one of the most anticipated events of Kerala's boat races, is graced by thousands of people from all walks of life every year. The race will be conducted as a part of the Champions Boats League (CBL) – the IPL model boat race in Kerala.
For details visit, https://championsboatleague.in/
Getting there
Nearest railway station:
Piravam Railway Station
Nearest airport:
Cochin International Airport, around 47 kms
Disclaimer
In Kerala, festival dates are decided in accordance with the Malayalam calendar and the local traditions and customs. We have calculated the festival dates based on these. But there can be changes in the dates according the customs and rituals associated with each place of worship. As such, these should be considered only as approximate dates and have to be confirmed with the local authorities.