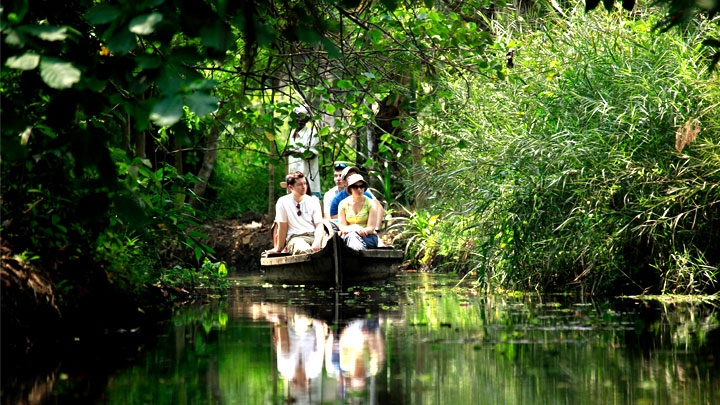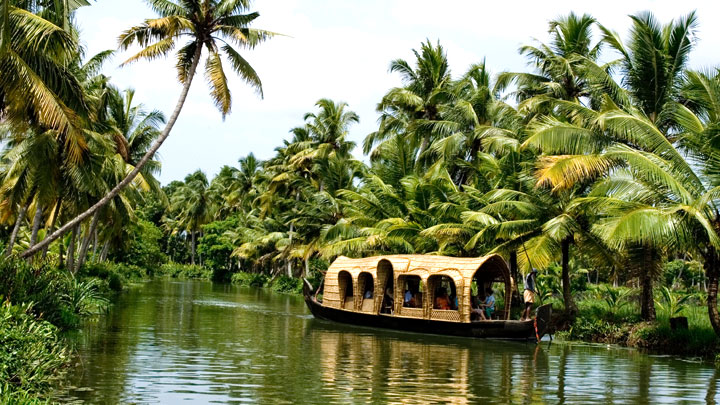 Kottayam's trademark backwater stretches and pristine paddy fields have won over traveller's hearts for centuries. Its lush landscape is adorned by many a picturesque picnic spot and one need travel no far to find a place to simply sit and relax in the loving embrace of nature. Surrounded by the majestic Western Ghats on the East, the mighty Vembanad Lake and Kuttanad's rustic paddy fields on the West, Kottayam boasts of many an option for aqua tourists. You will find many quaint rivulets interspersed around the area. A majority of them empty into Vembanad Lake, where boating and fishing are added incentives to the simply stunning visuals on display there. A cruise here will help you come across the rare avian life on display at the legendary Kumarakom Bird Sanctuary with its Siberian Storks, egrets, darters, herons and teals eagerly awaiting you.
Canal Cruise Packages offered by DTPC Kottayam
Explore Kuttanad Cruise
A circuit with its enchanting visuals and dramatic backdrops is sure to leave you in awe. The tour begins from Kodimatha Boat Jetty.
Munroe Light House
A unique structure still stands intact facing the tranquil backwaters in the midst of a vast expanse of verdant paddy fields and coconut palms.
Kuttanad Paddy Fields
A cruise along  Q, S, T and R Blocks canal is an enchanting experience. 
Chavara Bhavan
A cruise to the holy place of blessed Saint Kurikose Elias Chavara where devotees congregate for prayer and is accessible only by boat.
Vembanad Lake
The backwater tourism in Vembanad Lake offers boating, fishing and sightseeing experiences to travellers.
To know more, click here
Location
Latitude: 9.615927, Longitude: 76.435186