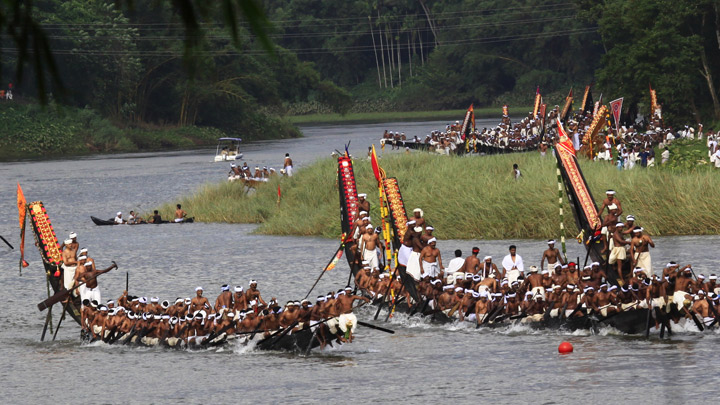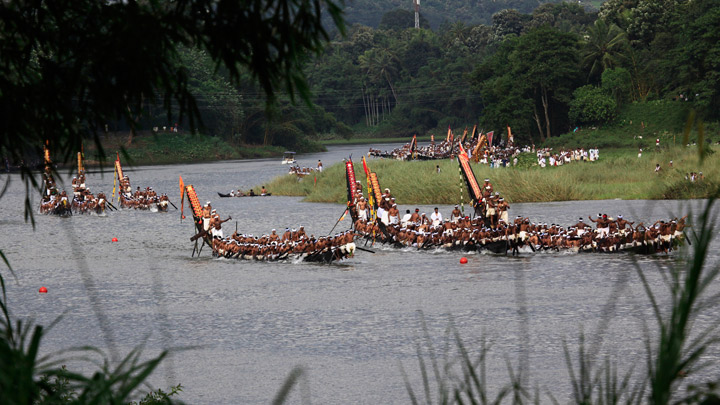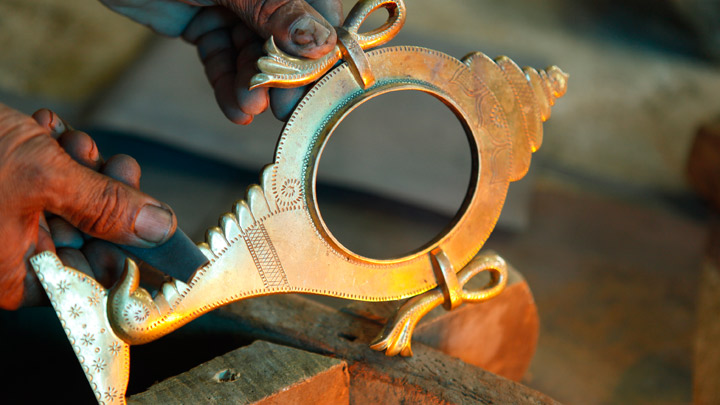 Visitors to Pathanamthitta district are never really sure of what to expect from Aranmula. This is mostly due to the lore surrounding this exotic village, famous for the genius of its craftsmen and the ancient vibe one experiences the moment oneenters. Aranmula is famous for its Aranmula Kannadi (metal mirrors), the centuries' old Sree Krishna Temple, the unique ritualistic feast of `Vallasadya,' and famed Aranmula Boat Race and the list goes on.

It gets its name from the centuries-old Aranmula Parthasarathy Temple (dedicated to Sree Krishna) on the banks of the holy River Pamba, a virtual hotbed of devotees. The murals, carvings and paintings here have inspired much awe and interest. It is also the venue for the Aranmula Vallasadya, a ritual offering to the deity Lord Parthasarathy in which the oarsmen of the snake boats are offered a feast. With over 70 dishes it is probably one of the largest vegetarian feasts in India. (Watch the video of Vallasadya)

Its legendary Vijnana Kalavedi houses some of the finest classes and teachers for a variety of art forms like Kathakali, classical dances, classical music and Kalaripayattu. Visitors can stay here for an extended period and observe the ancient crafts being passed on diligently to the next generation. 

A trip is never complete without obtaining one of its special metal mirrors- the beautiful Aranmula Kannadi. From being gorgeous souvenirs to exquisite wedding gifts, these are unique to this locale and haven't yet been replicated anywhere else in the world. 
Getting there
Nearest railway station: Chengannur, about 11 km away
Nearest airport: Trivandrum International Airport, about 117 km away
Location
Latitude: 9.33034, Longitude: 76.687632
Geographical Information
Distance from district headquarters: 1300 m North-West direction.