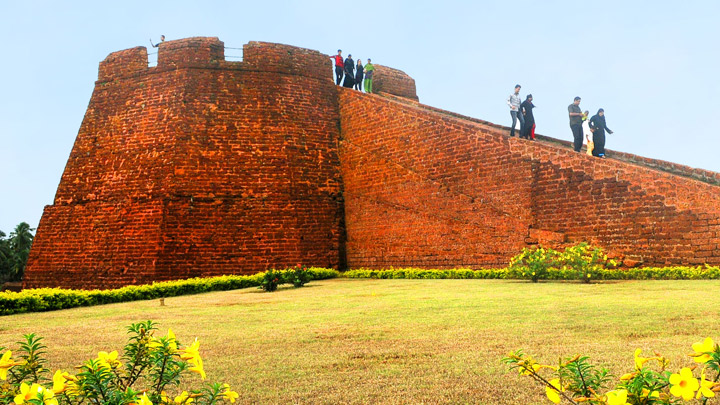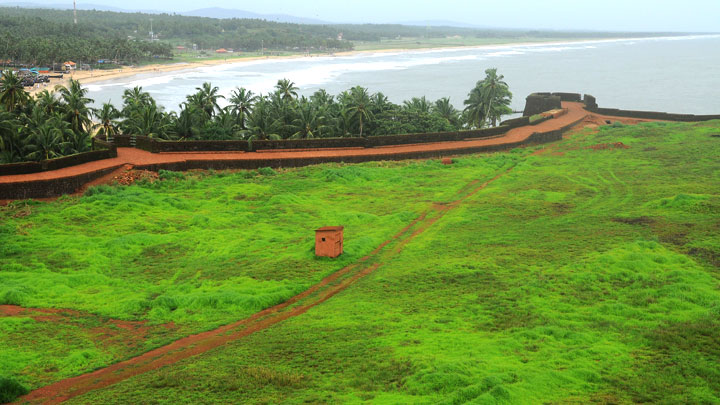 Kasaragod boasts of the largest and best preserved Fort in the whole of Kerala, bordered by a magnificent beach. Shaped like a giant keyhole, the historic Bekal Fort was built in the 17th century. This historic monument offers a superb view of the Arabian Sea from its tall observation towers, which were occupied by gigantic cannons till afew centuries ago.

Near the Fort is an old Mosque that is said to have been built by Tipu Sultan of Mysore. Originally constructed by the rulers of the ancient Kadampa Dynasty, the Fort changed hands over the years to the Kolathiri Rajas, the Vijayanagara Empire, Tipu Sultan and finally, the British East India Company.

Today, the Bekal Fort and its scenic surroundings are fast becoming an international tourist destination and a favourite shooting locale for film makers.

Visiting hours: 08:00 - 17:30 hrs.
Getting there
Nearest railway station: Kasaragod, on the Kozhikode-Mangalore-Mumbai route, about 16 km
Nearest airport: Mangalore International Airport, about 50 km from Kasaragod town | Kannur International Airport, about  110 km from Kasaragod town | Calicut International Airport, Kozhikode, about 200 km from Kasaragod town
Location
Latitude: 12.399695, Longitude: 75.031757
Geographical Information
Altitude: 40 m Above sea level
Distance from district headquarters: 1600 m South direction.