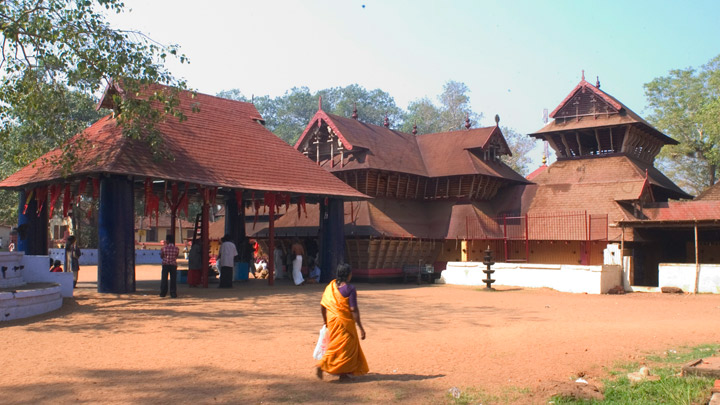 They called it the 'Rome of the East', a gateway into India and the site where one could witness the miraculous sight of the confluence of the Periyar River and the Arabian Sea. From being a legendary port in international maritime trade to the location where three major religions (Christianity, Judaism and Islam) first stepped on these shores, Kodungalloor (Kodungallur) has seen and experienced more than most places on the planet. The Greek stories called it Muziris, and we revere it today as one of the most culturally and historically significant destinations in all of God's Own Country.

It contains sites important to three of the major religions of the country-Hinduism, Islam and Christianity. The Sree Kurumba Bhagavathy Temple is famous for its majestic Bharani festival. This is the time where one can witness the largest congregation of oracles in the State.

It is also in Kodungalloor, the Cheraman Juma Masjid, which resembles a temple in appearance and is the first mosque in India where Juma prayers were started and here lies an ancient lamp, sacred to people of all religions. One must also remember that this is the place where St. Thomas first preached Christianity in India. He arrived in 52 C.E and the St.Thomas Church established by him houses many important ancient relics.
Getting there
Nearest railway station: Irinjalakuda, about 20 km.  
Nearest airport: Cochin International Airport, about 30 km
Location
Latitude: 10.221004, Longitude: 76.199684
Geographical Information
Distance from district headquarters: 3500 m South direction.