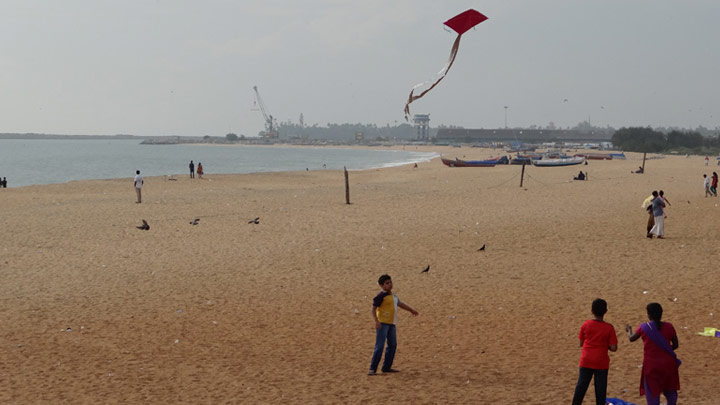 An array of beach activities attracts huge flocks of tourists throughout the year to thepristine Kollam Beach. The panoramic visuals of the Arabian Sea are enchanting. A port city and one time bustling harbour for Chinese ships and trade, Kollam Beach is home to Chinese fishing nets, Chinese water pots and sampan-like boats even to this day. Go over for a cultural and spiritual joyride that shall stay with you forever. 
Getting there
Nearest railway station: Kollam Junction Railway Station is about 4 km
Nearest airport: Trivandrum International Airport is about 68 km
Location
Latitude: 8.876167, Longitude: 76.589334
Geographical Information
Distance from district headquarters: 3000 m South direction.