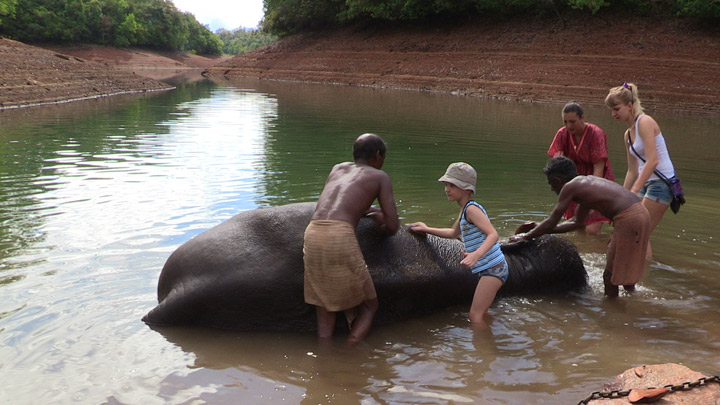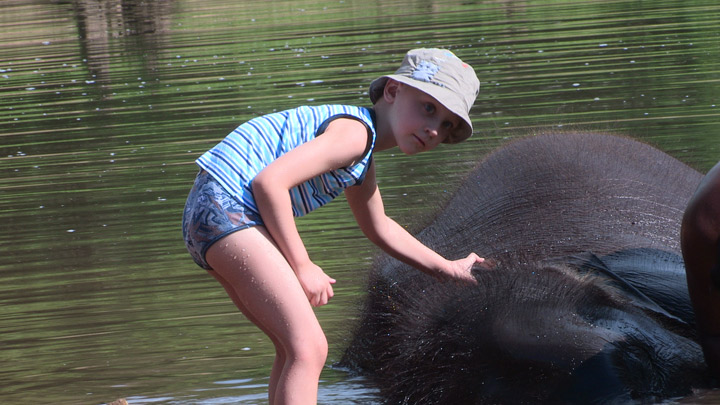 Lying in the lap of the Agasthyakoodam hill range in the Western Ghats and located towards the east of Kerala's Capital City, Thiruvananthapuram, is Kottur. The region with a good forest cover is a haven for birds and other wildlife, and is marked by tall forest tree species and numerous rivulets and streams. This forest area is part of the Agasthyavanam Biological Park. Visitors to Kottur forest area are allowed to proceed some 1.5 kms beyond the forest check post, which would end at a watchtower. The view from the watchtower at Kottur is an enchanting one with splendid views of the peaks of Thottumpara, Kathirumudi, Agasthyakoodam, Pandipathu and the popular hill resort of Ponmudi.
The Kottur forest area is an ideal site to spot wildlife, especially elephants. They are usually sighted moving in herds and sometimes can be seen right on the middle of the road leading to the watchtower. These giants of the forest are nowadays quite familiar with human presence, as there are tribal settlements in and around the forest area.
Beyond the watchtower in Kottur, the road would take one to places like Mankode, Chonanpara, and Anchu Nazhikathodu, finally reaching the Peppara dam project area. To explore this stretch of the Kottur forest, visitors are required to get permission from the office of the Forest Department, located at P.T.P. Nagar in Thiruvananthapuram City.
Visitors venturing into the Anchu Nazhikathodu forest area in Kottur do have a greater chance to spot elephant herds. One can also watch other wildlife here, like the wild boar, nilgiri langur, giant squirrel, bear, bison, sambar, jungle fowl, grey hornbill and a variety of colourful butterflies. The forest area here is also noted for its rich wealth of medicinal plants, some of which are rare in occurrence. The growing conditions here at Kottur supports the existence of a large variety of medicinal plants.
At Kottur, for those interested in having a close interaction with the elephants can do so at the elephant rehabilitation centre at the nearby Kappukad. Here, visitors can have a close look at aged elephants leading a retired life and young ones being trained in welcoming visitors. Elephant safari is also possible here from 1100 - 1700 hrs. The safari is of twenty minutes duration at Rs.100 per person.
Getting there
Nearest railway station: Thiruvananthapuram Central, about 20 km
Nearest airport: Trivandrum International Airport, about 27 km
Location
Latitude: 8.513459, Longitude: 77.083311