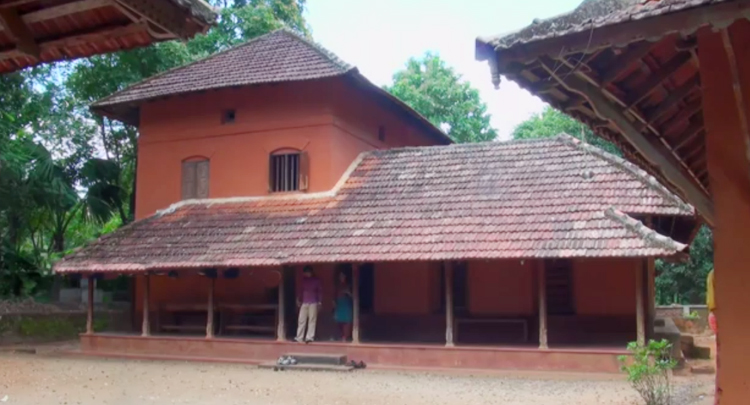 Regarded as the creator of Ottan Thullal, Kunjan Nambiar is said to have created this art form on being ridiculed for falling asleep during a Chakyarkoothu performance. He created history with his brand new dance form - a solo dance and a classical satirical art form, which always has an absorbent storyline relevant to contemporary issues.

The poet's house in Killikurissimangalam was renovated and preserved as a memorial, Kunjan Smarakam. Every year Smarakam celebrates the Navarathri festival in a grand way. On the fifth day of May, the birthday of the poet is celebrated with much fanfare as Kunchandinam.
Killikurissimangalam is situated in the village of Lakkidi in Palakkad district.
Getting there
Nearest railway station:  Ottappalam about 8 km from Lakkidi; Palakkad, about 31 km from Lakkidi  
Nearest airport: Calicut International Airport, about 85 km | Coimbatore International Airport (Tamil Nadu), about 95 km | Cochin International Airport, about 97 km
Location
Latitude: 10.766205, Longitude: 76.436224