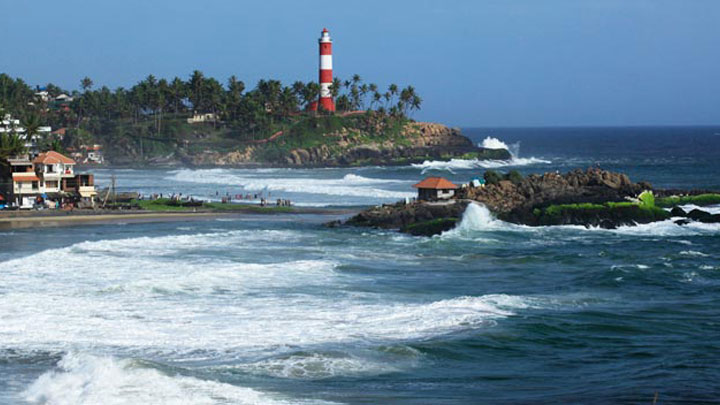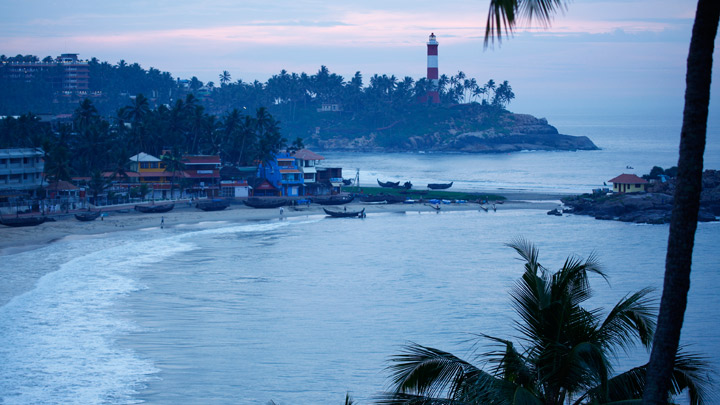 Lighthouse Beach is a hot favourite in the Kovalam area. You can climb to the top of the lighthouse through a spiral staircase until you reach the very summit. Here, all your exhaustion melts away as the first breeze gently cradles your face. Couples flock here to take photographs that adorn family albums for a lifetime. It is among the best vantage points to view the coast line in Southern Kerala.
Getting there
Nearest railway station: Thiruvananthapuram Central, about 11 km.
Nearest airport: Trivandrum International Airport is about 10 km.
Location
Latitude: 8.387129, Longitude: 76.979427