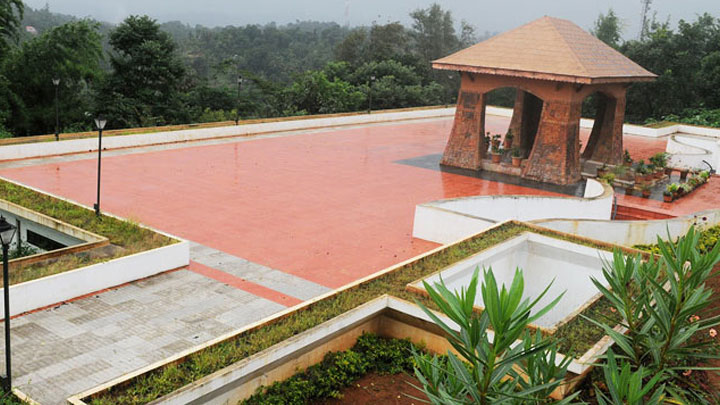 The Pazhassi Tomb is where thousands regularly pay homage to the famous Lion of Kerala, Kerala Varma Pazhassi Raja. The tomb was constructed in the place where his body was cremated, and is situated on the banks of River Kabani in Mananthavady.

In 1996 March this tomb has been converted to museum and today the museum is one of the centres in the State which attracts historians, researchers and students from far and wide.

The museum also contains Pazhassi Raja's sword and other information about the cultural history of Kerala. The memorial is managed by the Kerala State Archaeology Department.

Pazhassi Raja, a fierce King, is among the few leaders in the Indian sub-continent to ever score a military victory over the British. He is remembered for his love and undying loyalty towards his subjects till the very end. The Pulpally Cave was where Pazhassi took refuge until he was captured by the British.
Getting there
Nearest railway station: Vadakara, about 51 km and Kozhikode, about 66 km away
Nearest airport: Kannur International Airport, about 65 km | Calicut International Airport, about 115 km
Location
Latitude: 11.800986, Longitude: 76.002311