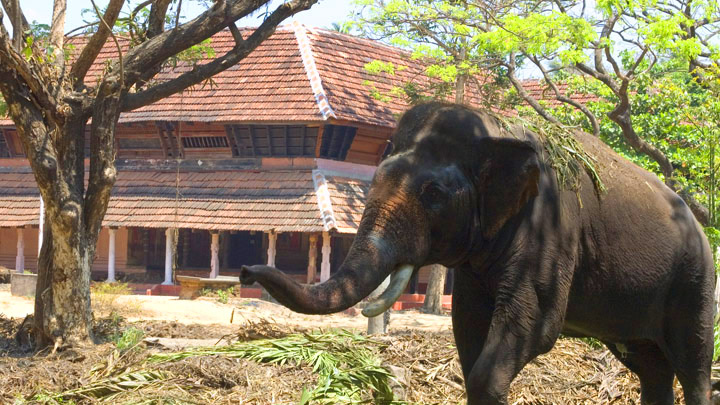 Over forty elephants are groomed at the Punnathoor Kotta ( kotta means fort). Many elephants are brought as ritual offering to the temple. You can spend a whole day with these huge mammals here.

Watching the naughty baby elephants' playful antics is an entertaining experience. The place provides you an opportunity to watch how the sick elephants are medically treated in the traditional manner. One can also watch the training given to the elephants for various ritualistic performances.

Remember you are in the land where people worship the elephant-faced god Lord Ganapathy. Groomimg elephants were considered a status symbol. With the decay of the joint family system, supporting elephants became a financial burden for many families. Gradually various temple managements took the charge of looking after these animals. Anyhow, even today elephants play a key role in Kerala's fairs and festivals.
Visiting hours: 0930 to 1730 hrs
Getting there
Nearest railway station: Guruvayoor, about 3 km
Nearest airport: Cochin International Airport, about 58 km from Thrissur town
Location
Latitude: 10.614388, Longitude: 76.030130