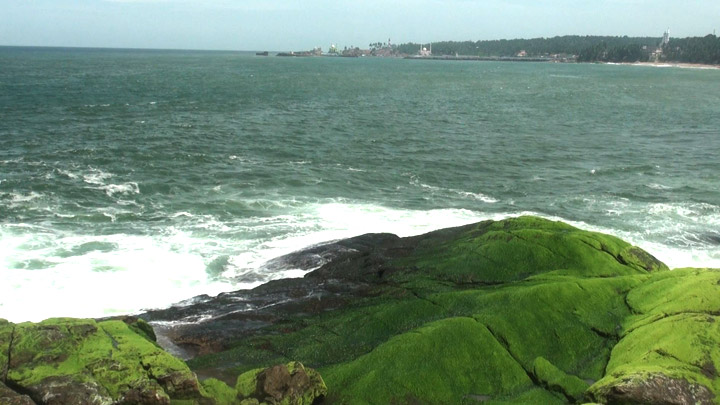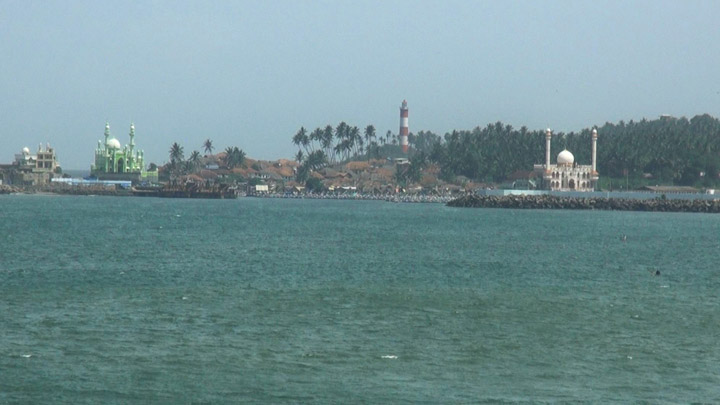 A fishing village 2 km south of Kovalam, Vizhinjam is a natural port and one of the busiest fishing harbours in the district is all set to become the biggest shipping port of the region.

Saagarika Vizhinjam Marine Aquarium
Located near the Theatre Junction at Vizhinjam in Thiruvananthapuram, this aquarium houses a rich treasure of marine wealth which has perfected the Image Pearl production technique, by which a mould of any shape, made of shell cement is implanted into the pearl oyster. In two to three months, a pearl in the shape of the mould will be ready.
Visiting hours: Open everyday from 0900 - 1700 hrs
Fees: Adult - Rs. 20/-, Children: 4 -14 : Rs.10/-

Contact details:
Vizhinjam Research Centre of Central Marine Fisheries Institute (VRC of CMFRI)
Vizhinjam Harbour Road,
Thiruvananthapuram - 695521
Ph: +91 471 2480224
Email:- vrcofcmfrivzm@gmail.com
Website: http://www.cmfri.org.in/vizhinjam.html
Getting there
Nearest railway station: Thiruvananthapuram Central, about 12 km
Nearest airport: Trivandrum International Airport, about 13 km
Location
Latitude: 8.439772, Longitude: 76.989212