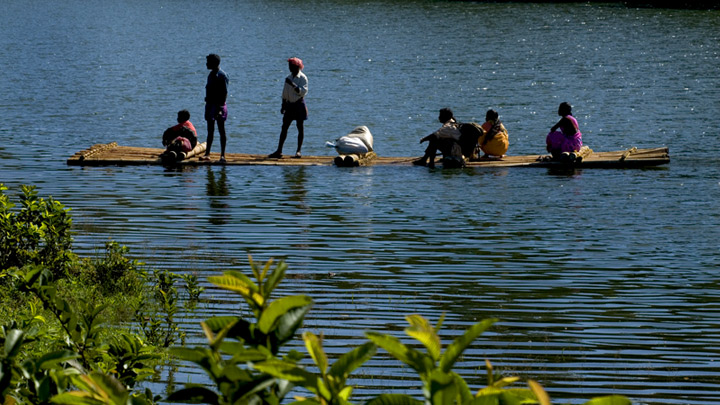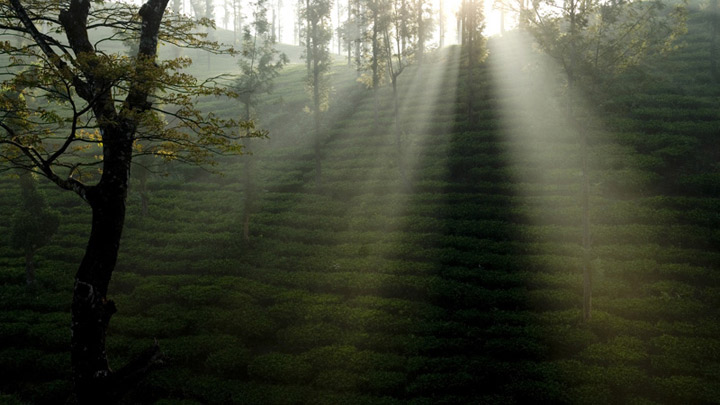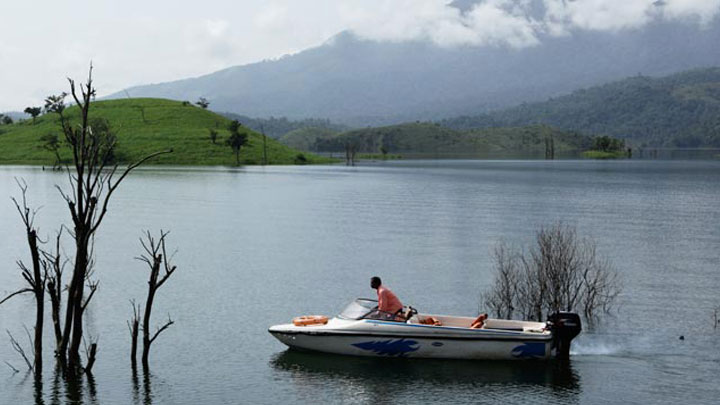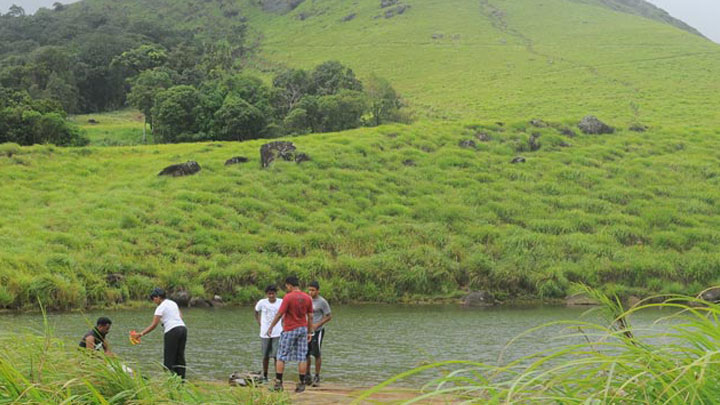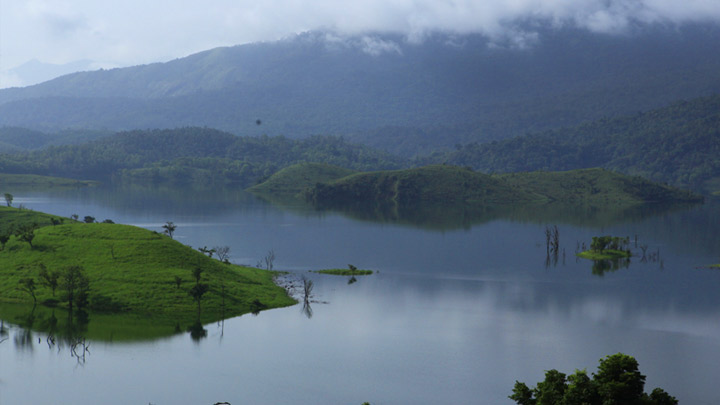 Featured here is the first of the four trails in the northern district of Wayanad as conceived and promoted by Wayanad Tourism Organization (WTO) an organization taking the lead role in fostering a culture of 'responsible and sustainable tourism' in Wayanad.
Of the four trails, we would like to introduce first the 'Outdoor Trail', which would cover the following locations in the District of Wayanad.
Chembra Peak
At a height of 2100 metres, the towering Chembra Peak is located near Meppadi in the southern part of Wayanad. It is the tallest of peaks in the region and climbing this peak would test one's physical prowess. The climb up the Chembra Peak is an exhilarating experience, as each stage in the climb unfolds great expanses of Wayanad and the view gets wider as one goes up to its summit. Going up and coming down the peak would take a full day. Those who would like camp at the top are assured of an unforgettable experience.

Those who require camping gear may contact the District Tourism Promotion Council, located at Kalpetta in Wayanad.
Neelimala
Located in the southeastern part of Wayanad, and approachable from Kalpetta as well as Sulthan Bathery, Neelimala is a trekkers delight, with options for various trekking routes. At the top of Neelimala, the sight is breathtaking with a view of the Meenmutty Falls located nearby and the valley in the foreground. 
Meenmutty waterfalls
Situated close to Neelimala, the spectacular Meenmutty Falls can be reached through a 2 km trekking route from the main road connecting Ooty and Wayanad. It is the largest of waterfalls in the district of Wayanad with its three stage falls dropping from about 300 metres.
Chethalayam
Yet another waterfall that attracts visitors to Wayanad is the Chethalayam Falls, located close to Sulthan Bathery in the northern part of Wayanad. This waterfall is smaller in size when compared to Meenmutty. The falls and the adjoining areas are ideal locales for trekking and a favorite haunt for bird watchers.
Pakshipathalam
Pakshipathalam is located deep within the forest in the Brahmagiri Hills at an altitude of more than 1700 metres. The region predominantly comprises large boulders, some of them really massive. The deep caves found here are home to a wide variety of birds, animals and distinctive species of plants. Pakshipathalam is located near Mananthavady and a visit to the region requires a 7 km trek through the forest, starting from Thirunelli. Visitors to Pakshipathalam are to seek permission from the DFO- North Wayanad.
Banasura Sagar Dam
The dam at Banasura Sagar is reckoned as the largest earth dam in India. The dam is located in the southwestern part of Wayanad district and is close to the Karalad Lake. The project area of the Banasura Sagar Dam also has the start point for treks to the Banasura Peak. An interesting feature is a set of islands that were formed when the reservoir submerged the surrounding areas. 

While you take in the captivating sights, sounds and fragrance of Wayanad, you may also shop for some rare specialities of Wayanad like spices, coffee, tea, bamboo products, honey and herbal plants.

For more details on 'Outdoor Trail' in Wayanad, please get in touch with Wayanad Tourism Organisation .

Contact details:
General Secretary
Wayanad Tourism Organisation
Vasudeva Edom, Pozhuthana PO,
Wayanad, Kerala, India.
Pin - 673575
Tel. +91-4936-255308, Fax.+91-4936-227341
E-mail: mail@wayanad.org
Getting there
Nearest railway station: Calicut Railway Station is 62 km away
Nearest airport: Calicut International Airport is about 65 km away
Location
Latitude: 11.75847, Longitude: 76.093826