Vellur is a peaceful tiny hamlet in Kannur district with a rich weaving tradition. The village of Vellur embraces a splendid heritage and culture that is now slowly vanishing from the cultural scenario of Kerala. The streets of Vellur and Karivellur hold close to its heart a folk art form popular in the North Malabar region called Shaaliya Porattu.  
A walk through the village brings to your ears the rattling sounds of the weavers busily engaged in their work. This hub of weaving used to have a remarkable place in the textile arena once. But now the scene is changing. With the advent of modern weaving techniques and machines, the highly skilled weavers of Vellur lack market linkages. The weaving villages of Kannur are now disappearing gradually along with the vibrant culture and art forms associated with it.
Being a village renowned for its agriculture and ritual art forms like Theyyam, Poorakkali and Porattu, Vellur and its nearby places can be developed into a rural- agricultural and cultural tourist destination.  This sleepy hamlet has a plethora of temples where Theyyam is performed. The lush green fields on the sides of the Kanniyeri and Kangol roads open up immense farm tourism possibilities. 
Watching the migratory blue parrots that visit the place during the month of December all the way from Siberia is an incomparable visual treat.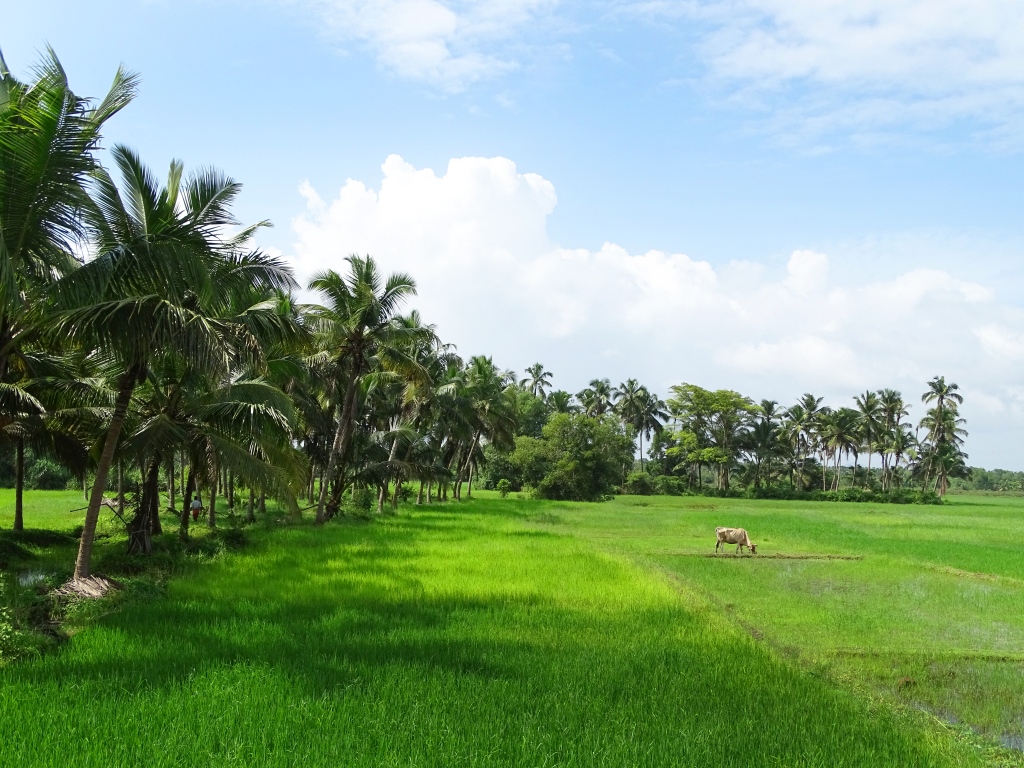 Attraction
• Kavvayi Island, about 7 kms away
• Madayippara, about 13 kms away
Things to do
• Weavers' village experience
• Village trekking
• Theyyam tours
• Bird watching
• Poorakkali and other festivals
Location
Near by Locations