Malabar cuisine, with its leanings towards meat, has a number of snacks which are easy to make. Irachi Idili is a popular snack item made of idli and meat masala.
Ingredients
For the batter
Soaked biryani rice
500 gms
Eggs
2
Coconut milk
2 cups
Ghee
Salt
For the masala
Chicken
250 gms
Onions
3
Green chillies
2
Ginger, crushed
1 tsp
Garlic, crushed
1 tsp
Garam Masala
1 tsp
Black pepper powder
½ tsp
Turmeric powder
½ tsp
Coriander leaves
Salt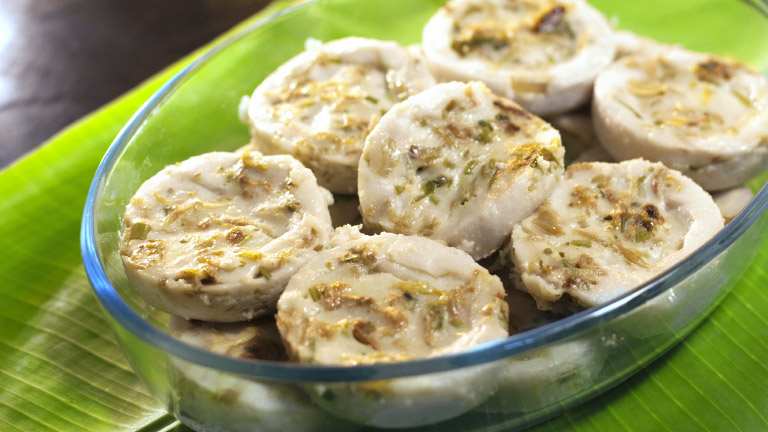 Meat Masala: Method of Preparation
Heat a quarter cup of oil in a pan. Add sliced onions, crushed ginger, garlic and green chillies. Saute well. Now add garam masala powder, turmeric powder and black pepper and salt. Stir. Next add shredded chicken and chopped coriander leaves. Mix well and cook. The masala is ready.
Irachi idli: Method of Preparation
Grind the soaked biryani rice, eggs, coconut milk and salt until it forms a batter. Next take small cups or an "idli thattu" and grease with ghee. Fill batter in the small cups and place these in a steamer. Top the batter with the meat masala and steam the irachi idlis for 20 minutes.
Serve hot.