Thommankuthu Waterfalls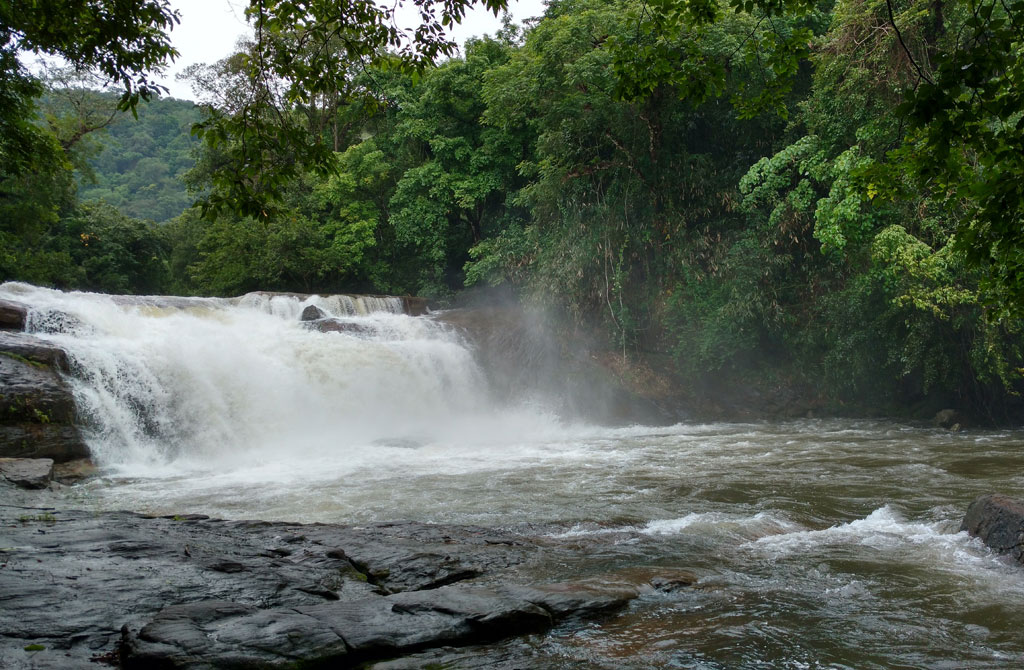 Thommankutthu waterfalls and the forests beyond the seven-step thundering cascade are for both the ardent nature lover and the adventure-seeker, a perfect place to explore.

The boom of the waterfalls hits you from miles afar especially during the monsoon season when all streams and rivulets inside the woods gush on with their full might to leap over a series of rocks to finally reach where you stand amazed at Thommankuthu. Even if you stand at a distance, fearing the display of liquid might, you will be shuddering in the cold, drenched with the droplets glancing off from the rocks on the base of the cascade. Now while one part of you wants to know what bathing in that pool below the cascade is like, the other wants to follow the water up to its mystic source. Perhaps a dip in the water is the best way to start a trail to trace back its steps.

Get your gear ready for there is a long trail up. 

Where
Thommankuthu in the district of Idukki is located 18kms from Thodupuzha.