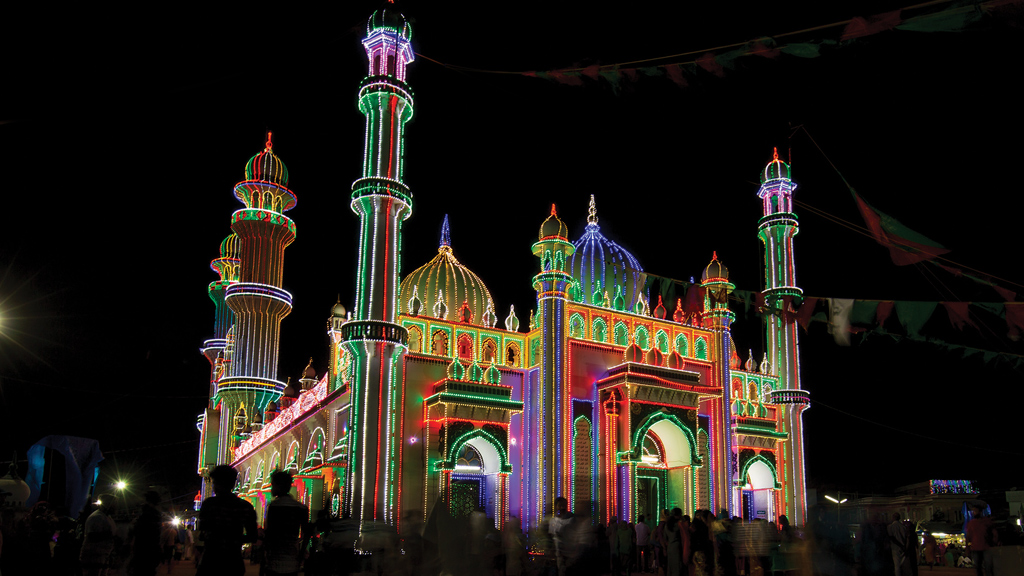 Venue: Beemapally Dargah Shareef
District: Thiruvananthapuram
The annual Uroos at the Beemapally Dargah Shareef in Thiruvananthapuram is celebrated to commemorate the death anniversary of Beema Beevi and remember her deeds. The 11-day festival commences at the beginning of Jama dul Akbar of the Hijra calendar with the hoisting of the festival flag.
Also known as Chandanakkudam Mahotsavam, the highlight of the festival is that the devotees bring earthen pots (kudams) filled with coins as offerings. These pots are covered with sandal wood paste (chandanam). The festival is also a time to see several art forms like Daharamuttu (done with sword) which is performed within the mosque.
Disclaimer
In Kerala, festival dates are decided in accordance with the Malayalam calendar and the local traditions and customs. We have calculated the festival dates based on these. But there can be changes in the dates according the customs and rituals associated with each place of worship. As such, these should be considered only as approximate dates and have to be confirmed with the local authorities.