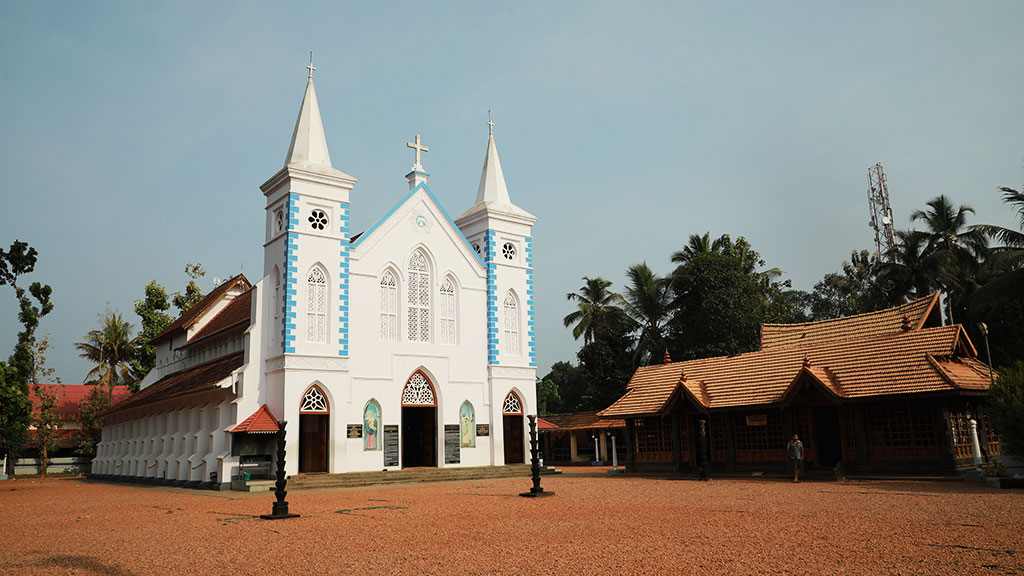 Event date: 21-12-2023
Venue: St. Mary's Church
District: Pathanamthitta
Among the oldest churches in Kerala, the St. Mary's Church at Niranam in Pathanamthitta (popularly known as Niranam Valiya Pally) is believed to be one of the churches established by St. Thomas, the Apostle of Jesus Christ in AD 54.

The Church celebrates the feasts of Saint Mary in whose name the church is dedicated, feasts of Saint Thomas and of Mar Thoma II and Mar Thoma V whose mortal remains are buried in the church.

The church is famed for its annual feast, which falls on the 21st of December every year, celebrated in memory of St Thomas. The feast of Assumption of St Mary (Vaangipu Perunnaal) is celebrated on 15th August and the feasts of Mar Thoma II and Mar Thoma V are celebrated together on 10th May. 
Disclaimer
In Kerala, festival dates are decided in accordance with the Malayalam calendar and the local traditions and customs. We have calculated the festival dates based on these. But there can be changes in the dates according the customs and rituals associated with each place of worship. As such, these should be considered only as approximate dates and have to be confirmed with the local authorities.