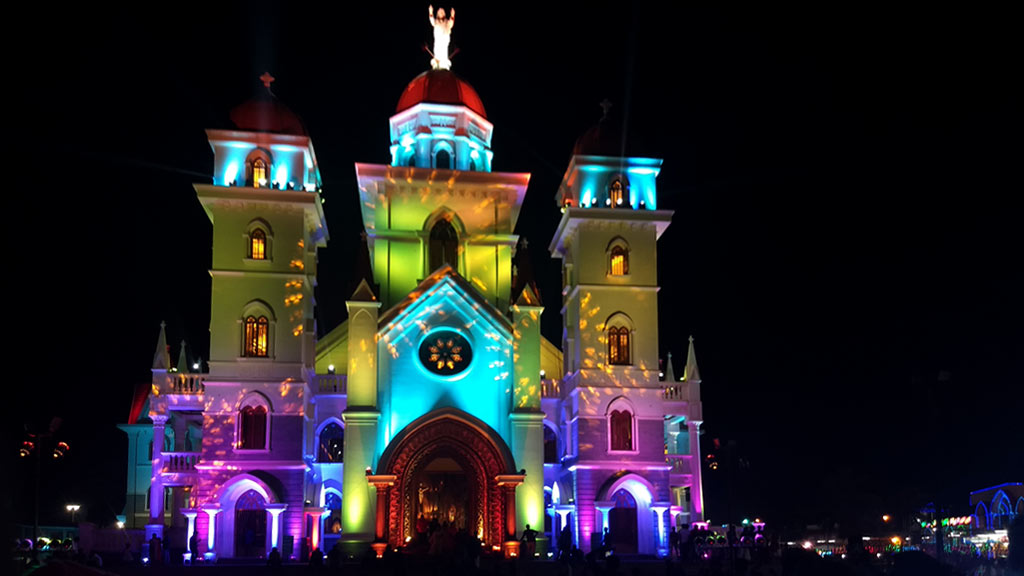 Start date: 11-11-2022
End date: 20-11-2022
Venue: Madre-de-Deus Church
Location: Vettukadu
District: Thiruvananthapuram
In Southern Kerala, people from all communities can be seen forming a beeline to pray and spend some quality time in solitude at the 500-year-old Madre-de-Deus Church at Vettukadu, a coastal suburb located in Kerala's capital city Thiruvananthapuram. Said to have been visited by the famous missionary St. Francis Xavier sometime between C.E. 1543 and 1547, its annual 'Christ the King' Festival is a marquee event in the area. Special prayers are held on all the festival days and a ceremonial procession carrying the statue of Christ the King is held on the main day. These vibrant events brighten up the entire area, and are cherished by locals and visitors alike.
Getting there
Nearest railway station:
Thiruvananthapuram Central, about 7 km 
Nearest airport:
Trivandrum International Airport, about 3 km
Disclaimer
In Kerala, festival dates are decided in accordance with the Malayalam calendar and the local traditions and customs. We have calculated the festival dates based on these. But there can be changes in the dates according the customs and rituals associated with each place of worship. As such, these should be considered only as approximate dates and have to be confirmed with the local authorities.