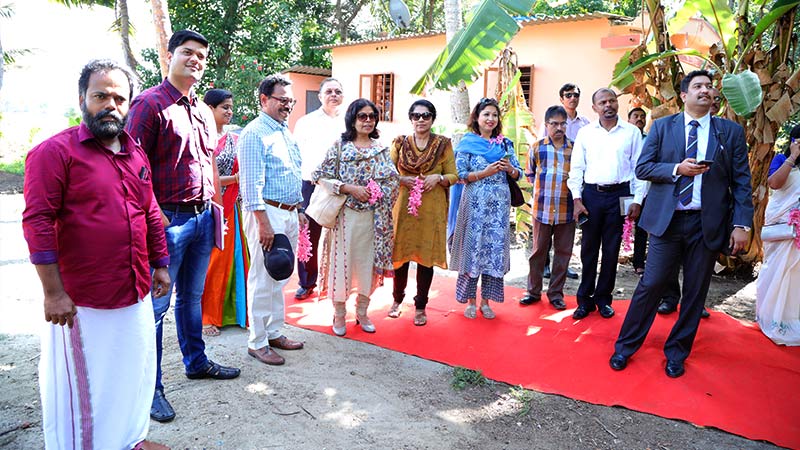 Kumarakom, in Kottayam district with its alluring emerald green waters of the Vembanad Lake and the slice of green lands that adorn the backwater stretch has been identified as an 'Iconic Destination' by the Government of India because of the practices and activities of Responsible Tourism Mission.
The government selected 12 destinations from across the country in this category which include the Taj Mahal & Fatehpur Sikri (Uttar Pradesh), Ajanta and Ellora (Maharashtra), Humayun Tomb, Qutub Minar and Red Fort (Delhi), Colva Beach (Goa), Amer Fort (Rajasthan), Somnath and Dholavira (Gujara), Khajuraho (Madhya Pradesh), Hampi (Karnataka), Mahablipuram (Tamil Nadu), Kaziranga (Assam) and Mahabodhi Temple (Bihar). The destinations will be developed under the ongoing Swades Darshan Scheme of the ministry.
Kumarakom has been declared as the world model for sustainable tourism by UN. May 2007 marked the beginning of Responsible Tourism initiatives in Kumarakom.
A team from central government visited Kumarakom to take part in a two-day stakeholder consultation programme to discuss various measures and the potential of comprehensive tourism project implementation. The Central team led by Mr. K. J. Alphons, Union Minister of State for Tourism, Ms. Rashmi Verma IAS, Union Tourism Secretary; Mr. Suman Billa IAS, Tourism Joint Secretary; Mr. Sanjay Shreevats, Regional Director (South); Ms. Bharti Sharma, Asst. Director General; Mr. Senthur Kumaran, Manager, India Tourism, Kochi; Ms. Drashana Mali and Mr. Niraj Bhan, PMC; visited Kumarakom to conduct discussions with tourism stakeholders.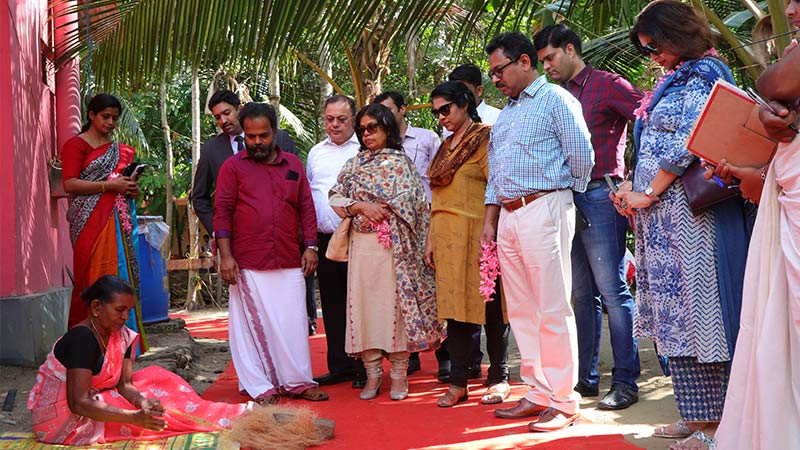 Ms. Rani George IAS, Secretary, Kerala Tourism, Mr. Jaffer Malik, IAS Additional Director, Kerala Tourism, Mr. Nandakumar, Joint Director (Ernakulam), Kerala Tourism, Mr. Satheesh V. S. , Planning Officer and Mr. K. Rupesh Kumar, Coordinator, State RT Mission also participated in the programme.
The team visited the Village Life Experience packages, Responsible Tourism units and major tourism locations in Kumarakom. A houseboat trip for field visits around Kumarakom was also conducted.
Ms. Rashmi Verma IAS, Secretary, Tourism, Government of India, chaired the first-round of discussions and Mr. K. J. Alphons, Union Minister of State for Tourism chaired the second round of meeting.
On the second day, Mr. Suresh Kurup, M.L.A and Mr. Jose. K. Mani along with local panchayat president and tourism stakeholders also participated.