Clean Vembanad Initiative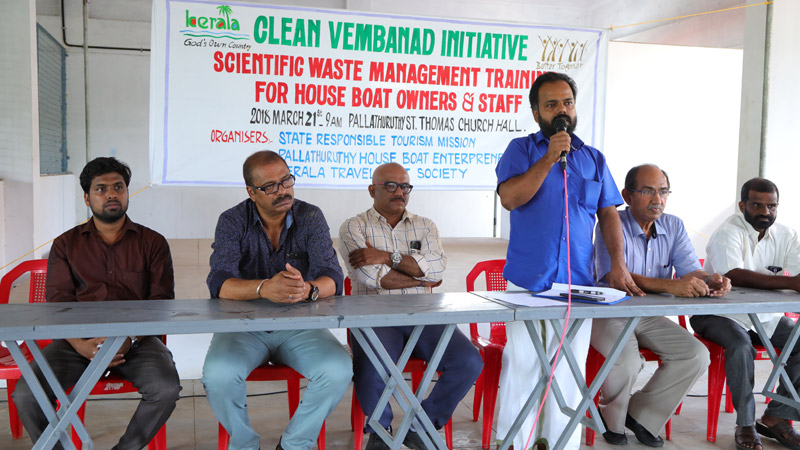 A mission called the 'Clean Vembanad Initiative' was successfully conducted through public fund provision enabled by the social working of a democratically created group comprising houseboat owners, enterprises, employees etc. as its members to solve the rising backwater pollution caused by Alappuzha, Kumarakom and Pallathuruthy backwater tourism. A popular plan was arranged for the clearance of houseboat waste. This method was implemented on an experimental basis on the finishing point in Alappuzha. Fifty-eight loads of plastic waste were removed from the Alappuzha finishing point alone.
The amount required for the process costing Rs.5 lakh was accumulated through public fund provision. The RT mission had to stop their programme started at the finishing point of Alappuzha after 3 months as many houseboat owners didn't pay the full amount of Rs.500 as was agreed. But, this process is still continuing in Pallathuruthy. The distribution of promotional materials, cloth bags, paper bags and waste collection buckets alongside the training mentioned in the project will be held in the month of March. Decisions regarding the funding aids for waste collection units was not yet been decided. At present, the waste collecting process is done by the Green Field Charitable Society registered under the RT mission.