A bustling port city of the past, Beypore has to its name glorious tales of trade relations and a vibrant cultural ethos that still makes the town resonant with its way of life. This coastal hamlet, with its abundant untapped potential, has marked its place not just in the historical and trade map of Kerala, but in the tourism sector as well.
The Responsible Tourism (RT) Mission of Kerala announced Beypore as an RT destination with a vision to develop Beypore as an international model RT destination and to promote sustainable tourism development projects in the area.
The first phase of streamlining developmental works in Beypore by the RT Mission began in July 2021. After a decision-making meeting that laid the foundation for the ideas, special grama sabhas ensuring the participation of the local community members were held.
The activities of the RT Mission intend to initiate community-level tourism activities in Beypore and to promote innovation in the economic, social and environmental aspects of the tourism sector with the complete involvement of the local community.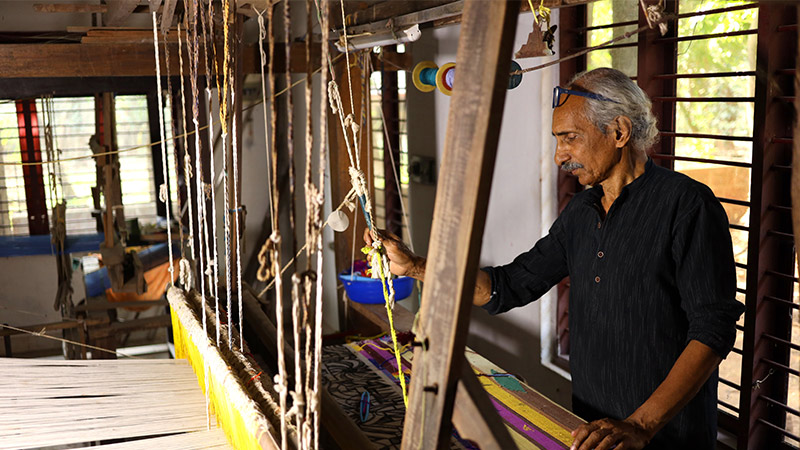 In an impressive turn of events, around 50% of the development works were completed in the first year of the project itself. The project is carried out in an eco-friendly way with the complete cooperation of the local community. The local community integration functions in the form of clubs that aims to link the community members from the grass-root level with the tourism industry.
As part of the action plan, project review meetings and special grama sabhas were conducted in each Local Self Government. Five webinars were held in association with Beypore Mandalam Development Mision.
The Beypore Integrated Responsible Tourism development project was inaugurated by Tourism Minister Mr P. A. Mohamed Riyas on November 28, 2021. The project aims to train 400 local community members in entrepreneurship programmes and also develop 1,000 RT units in the project area.
Further, different training programmes on handicrafts and souvenir making were held from February 22, 2022, to March 5, 2022. Handcraft training on candle making, shell craft, terracotta, dream catcher, paper bag, and paper pen, along with homestay training and training on community tour leaders and agri-tourism networks have also been conducted.
---
The resource mapping was completed in five local bodies and a tourism seminar was held for training applicants for surfing and other activities.
The unique coastal beauty of the town enriched by the Arabian Sea, Chaliyar River, Kadalundi Rivers and Kallayi River opens up possibilities for a wide range of water-tourism activities in the state.
With the historical Uru making tradition, the unique Malabari cuisine, traditional livelihood practices and the rich cultural and heritage background, Beypore is a throbbing tourist attraction waiting to be fully explored.