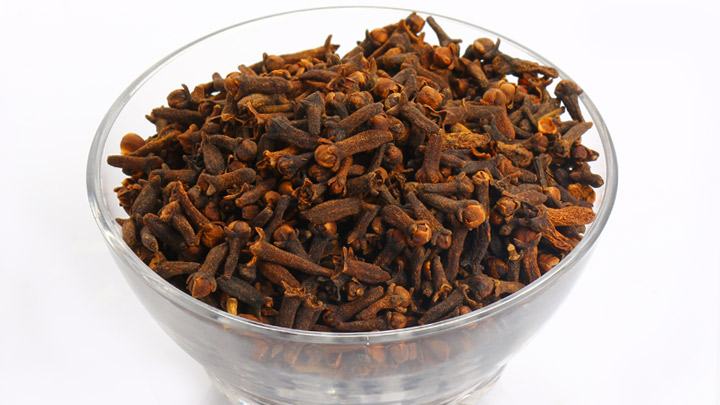 Base material: Food
Category: Spices
A common spice of Kerala, clove are the dried floral buds of Eugenia caryophyllaeta. Keralites call it Grambu or Karayambu.
Clove is one of the key ingredients of 'garam masala' (spices in varying proportions roasted and powdered). Traditionally garam masala is prepared and preserved at home, but now masala in ready-to-use powder form is available under different brand names. Clove is also used to flavour sweets.
Cloves are available in sealed packs at provision stores in the state and can be preserved for years together.

In addition to being a flavouring agent clove has medicinal value too. Clove oil is a balm for toothache - Even the crushed leaves of the clove tree give relief to tooth ache. Clove oil is also effective in the treatment of acidity and indigestion. Prices vary according to quality and seasons.