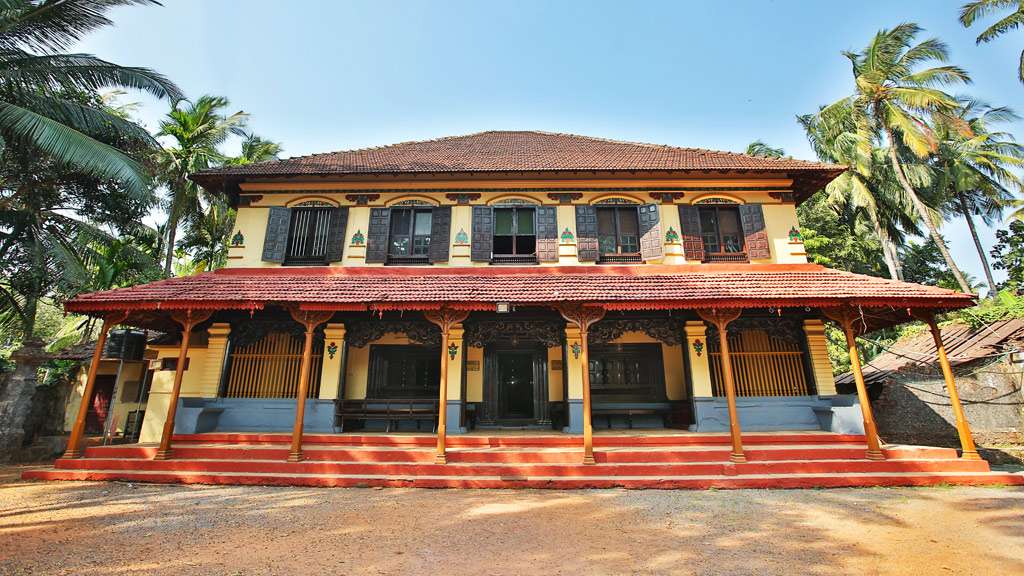 Maliyekkal House at Thalassery
Malabar has a distinctive history, different from that of the other parts of Kerala. Although much of its prehistory is not known, ancient Tamil works during the Sangam age, i.e., 3rd century BCE, throw light on the cultural heritage of this place, seen in its most typical form in Kalarippayattu and Theyyam performances. 
The political history of Malabar can be traced to the period of the Ezhimala kingdom. There exist several accounts of the struggles between Ezhimala rulers and Cheras for supremacy over North Malabar. One of the prominent kings of Ezhimala dynasty was Nannan, under whose rule the kingdom rose to political prominence in 5th century CE. Mooshakavamsa, a historical poem composed by Atula, narrates the history of Mooshaka kingdom till 12th century CE. By 14th century CE, Mooshaka kingdom came to be known as Kolathunadu and the rulers, "Kolathiris". They were outstanding rulers who made great contributions to the field of literature. Later, they came to be known as the Chirakkal royal dynasty. 
During the medieval period, many Arab scholars visited the town and mentioned the place as a "great emporium of pepper," which attracted traders to this place. This period also marked the rise of Arakkal dynasty, the only Muslim royal family in Kerala. Although the dynasty is said to have originated in 9th century CE, it turned to independent maritime enterprise and came to be considered a royal dynasty during 15th century CE.  By 18th century CE, the Rajas of Kottayam set up a semi-independent principality at Kottayam at the expense of Kolathiris. 
The Britishers came to the scene in Thalassery with the setting up of a factory for trade in 1683 CE. Later, through several events in 1708 and 1761 CE, the company acquired not only grants of lands in Thalassery, but also some of the important rights and privileges in the feudal states. During the Second Anglo-Mysore war, Thalassery became a scene of hectic activities, although Hyder Ali's invasion narrowed the company's operations to some extent. The failure of Hyder Ali to capture Thalassery Fort pointed to a way of new resistance in Kerala. During later years, Thalassery became a centre of operations in North Malabar. 
Cricket is said to have been played here as early as in the 18th century, although the first Cricket Club was formed only in 1860 CE. Mambally Babu established the first bakery in the country, the Royal Mambally Bakery in 1880 CE. The first Circus Academy was established by Keeleri Kunhikannan during the year 1901 CE. Thus North Kerala is rich in cultural traditions and rituals. This region is also known for folk, classical and tribal art forms like Theyyam, Kalaripayattu, Kathakali and Poorakkali.