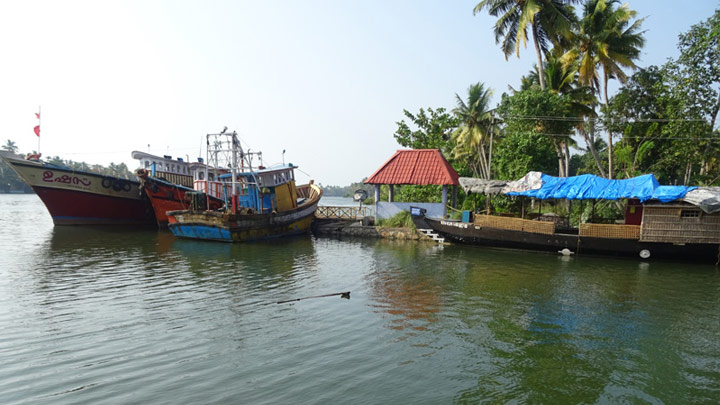 Alumkadavu greets you with the cherished fragrance of wood and coir. A village famous for the construction of houseboats, itwill surprise you with its laid back and relaxed charm. It is here that the majestic beauties, kettuvallams (traditional rice barges), that adorn our backwaters are made. Alumkadavu is also a coir manufacturing centre, making Kollam famous for its coir products. People flock to this sleepy village to rejuvenate themselves in the backwaters and soak in the view of the beautiful variety of fauna on display.
Getting there
Nearest railway station: Karunagappally railway station, about 5 km away.
Nearest airport: Trivandrum International Airport, about 95 km away.
Location
Latitude: 9.05866, Longitude: 76.506894
Geographical Information
Altitude: Sea level
Distance from district headquarters: 5000 m North direction.