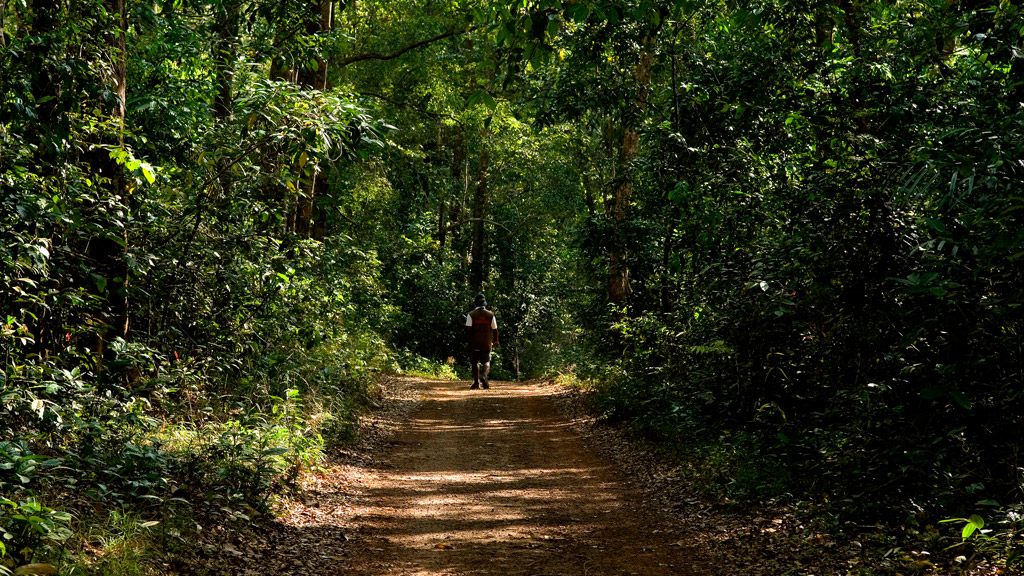 You enter a green hideout and suddenly feel like you are home! 

Welcome to Arippa- a pristine patch of succulent green in the foothills of the Western Ghats situated in Kollam district.  As you walk past this verdant stretch on the edge of the Thiruvananthapuram-Shenkottai State Highway, you can see a smorgasbord of flora and fauna waiting to make your journey more exciting.  

Amidst the tranquil woods of Arippa, witness nature in its most untouched and untrodden form that offers you a waltz with the soul of Mother Earth.  

Arippa is home to around 270 species of birds making it a favourite halt for bird watchers.  

Explore nature on foot and experience a truly exhilarating life. The green paradise of Arippa offers several trekking packages. One can trek up to the Myristica freshwater low lands, a place unique with its rich biodiversity and lush vegetation. Apart from this, the destination also offers a trek up to Sankhili Forest that is rich with winged beauties. The tree cover and easy gradient makes the trek pleasant and delightful. Permission from the Department of Forest is needed for trekking in Arippa. 

With the help of a guide, you can take a walk up to the nearby tribal village to experience their life up close.

Arippa calls you for an escape into its mystic charm to rejuvenate your mind and soul! 

Contact details:  
Divisional Office, 
KFDC, Thiruvananthapuram 
Phone: +91 471 2320604
Mob: +91 8289821101, 8289821113, 8289821100

or
KFDC Facilitation Centre
Thiruvananthapuram-Shencottai road,
Arippa
Phone: +91 4712002700
Email: kfdctvm@yahoo.com

Getting there:
From Thenmala, Arippa is about 18 kms away. 
Getting there
Nearest railway station:  Thiruvananthapuram Central, about 52 kms
Nearest airport: Trivandrum International Airport, about 65 kms
Location
Latitude: 8.836384, Longitude: 77.029507