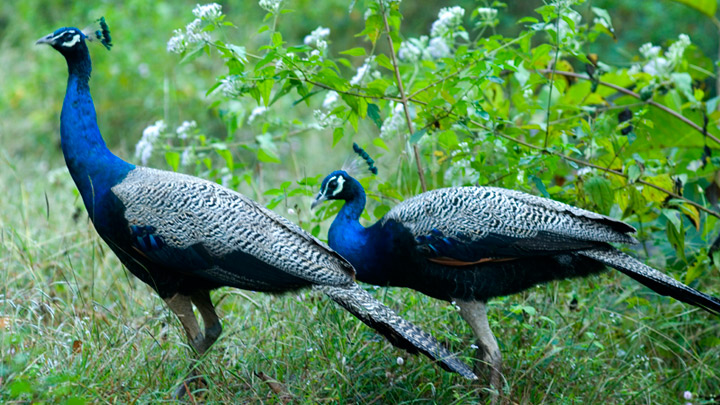 Choolannur Pea Fowl Sanctuary or Mayiladumpara, as it is locally known, is a premier haven for peacocks in Kerala. Getting to the 500-hectare enclosure of the sanctuary, located in Palakkad district, requires a trek through dense forests. The view however makes up for it immediately. One is enraptured by the vivid colours and majestic shades of this kingly species. At this pristinely maintained heaven, dawn and dusk tend to be the best viewing times. Photographers can capture unique shots of peacocks here along with many other rare bird species and medicinal herbs.
Getting there
Nearest railway station: Palakkad, about 25 km
Nearest airport: Cochin International Airport, about 90 km | Calicut International Airport, about  95 km | Coimbatore International Airport, about 95 km 
Geographical Information
Distance from district headquarters: 2500 m South direction.