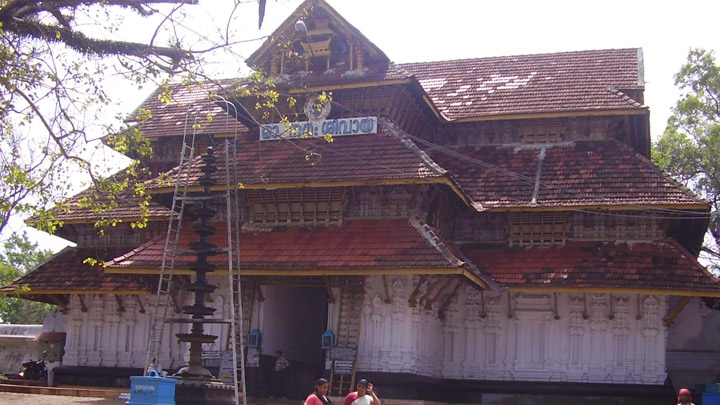 The Vadakkumnathan Temple is among the oldest and most pristine structures in God's Own Country. It was allegedly built by Lord Parasurama who, according to legends, reclaimed Kerala from the sea. The traditional Kerala style of architecture, carvings and murals depicting scenes from the famous epic Mahabharata, along with many other ancient art relics, make it a must visit site for historians and archaeologists alike.

Step in and you are immediately made aware of the rich tradition of the temple, carefully preserved in its walls to this very day. The temple is also the venue for the annual pooram festival, Thrissur Pooram, in April-May is popular for its cultural value, caparisoned elephants and magnificent fireworks display.

The temple also has a Koothambalam, the traditional temple theatre of Kerala.

Read more about the architecture marvel of Vadakkumnathan Temple

Temple Timings: 04:00 - 10:30 hrs and 05:00 - 08:30 hrs.
Getting there
Nearest railway station: Thrissur, about 1.5 km away
Nearest airport: Cochin International Airport, about 47 km away
Location
Latitude: 10.524818, Longitude: 76.214536