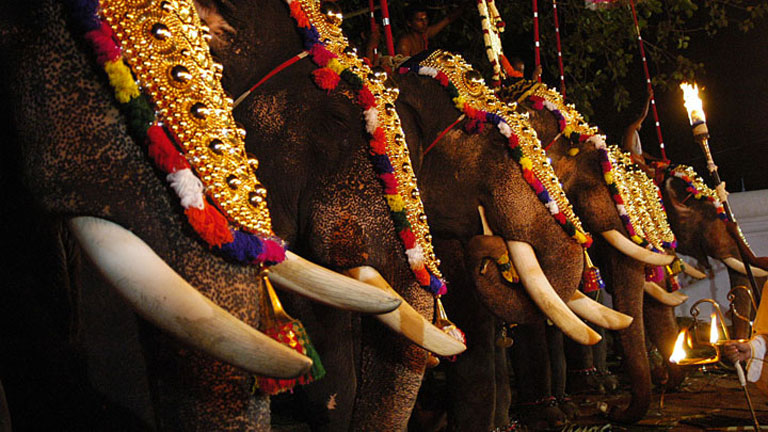 Event date: 27-01-2018
Venue: Sree Parthasarathy Temple
Location: Adoor
District: Pathanamthitta
The Adoor Gajamela, is part of the ten-day annual celebration held at the Parthasarathy Temple in Adoor. The highlight of the festival is the elephant pageant. Hundreds of people throng the temple premises to witness this spectacle where around nine bedecked tuskers are paraded. The Temple is dedicated to Lord Krishna, who is also known as Parthasarathy - the charioteer of Parthan, another name for Arjuna. Arjuna is one of the five Pandava princes in the Indian epic Mahabharata.
Getting there
Nearest railway station:
Chengannur, about 25 km
Nearest airport:
Trivandrum International Airport, about 92 km
Disclaimer
In Kerala, festival dates are decided in accordance with the Malayalam calendar and the local traditions and customs. We have calculated the festival dates based on these. But there can be changes in the dates according the customs and rituals associated with each place of worship. As such, these should be considered only as approximate dates and have to be confirmed with the local authorities.