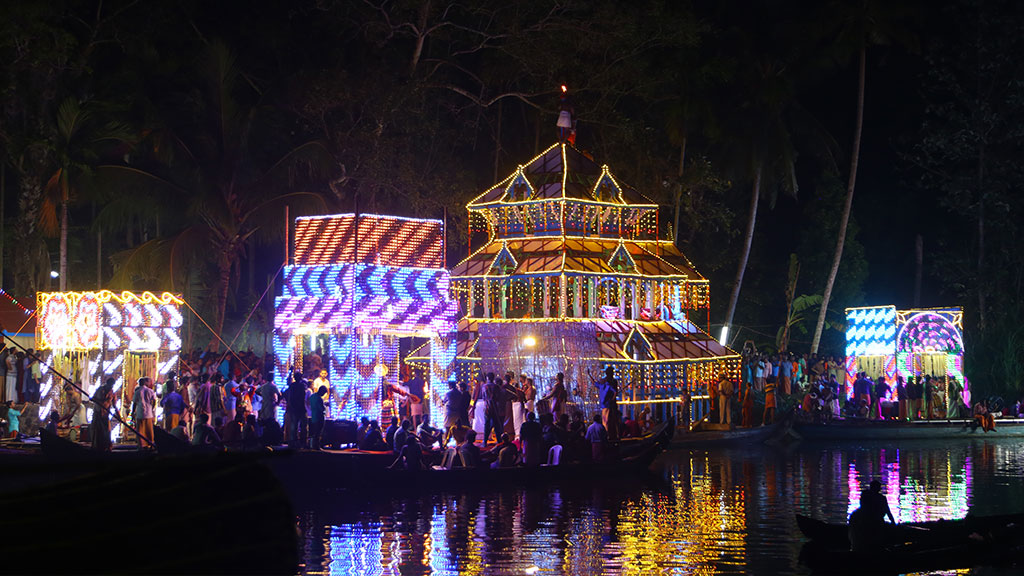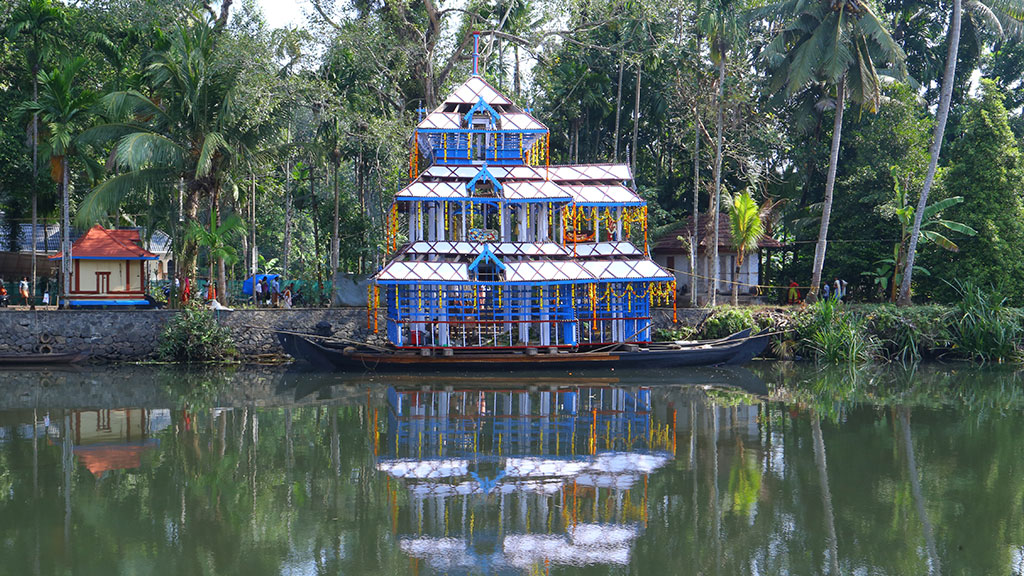 Event date: 09-04-2024
Venue: Elankavu Bhagavathy Temple
District: Kottayam
Picture this- A vibrantly decked up and illuminated replica of a temple drifting across the waters accompanied by an entourage of brilliantly decorated small canoes with the temple percussion music resounding in the background. For those yearning to witness this spectacle head off to Elankavu Bhagavathy Temple during the Attuvela Mahotsavam. 

Attuvela Mahotsavam is a water carnival. Legend has it that it represents the welcome ceremony accorded to the Goddess of Kodungalloor who arrives to visit her sister, the Goddess of Elamkavu. The temple has Goddess Bhagavathy as its presiding deity. The cynosure of all eyes during the two-day festival is the huge replica of the temple sailing down the waters. This arresting procession of canoes starts from Attuvela kadavu, 2 km away from the temple. 
Disclaimer
In Kerala, festival dates are decided in accordance with the Malayalam calendar and the local traditions and customs. We have calculated the festival dates based on these. But there can be changes in the dates according the customs and rituals associated with each place of worship. As such, these should be considered only as approximate dates and have to be confirmed with the local authorities.