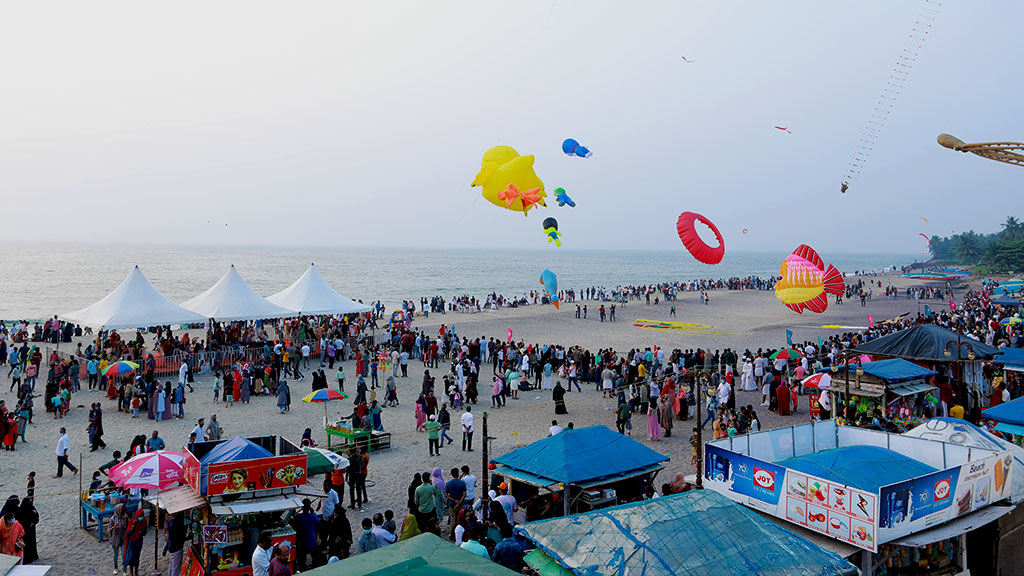 Venue: Chaliyar River
District: Kozhikode

Welcome, adventure seekers!

It's time to get into the holiday spirit in Beypore, the ancient port town. 

The Kerala government has decided to conduct this years 'Beypore Water Fest' from December 24 to 28, 2022 in Kozhikode district. Water sports and entertainment events of various types will be organised.

The second edition of the Beypore International Water Fest will be held at Beypore Marina Beach and Chaliyar River. Arts and cultural programmes will be organized at various places in Beypore as a curtain-raiser to the water fest. All the activities will primarily be organized on the Chaliyar River.

An array of exciting games will be included for the festival, ranging from traditional Kerala boat races to Olympic aquatic events.

The fiesta will also include activities such as kayaking, canoeing, water polo, parasailing, speed boat racing, water skiing, powerboat racing, yacht racing, wooden log racing, and timber rafting.

To up the entertainment quotient of the event, musical programmes, light shows and processions by fishing folk will be organized during the festival.
Disclaimer
In Kerala, festival dates are decided in accordance with the Malayalam calendar and the local traditions and customs. We have calculated the festival dates based on these. But there can be changes in the dates according the customs and rituals associated with each place of worship. As such, these should be considered only as approximate dates and have to be confirmed with the local authorities.